Good times for love and business - Aquarius Horoscope for Friday, May 15, 2020
Today, the horoscope predicts that your love relationships will give you many satisfactions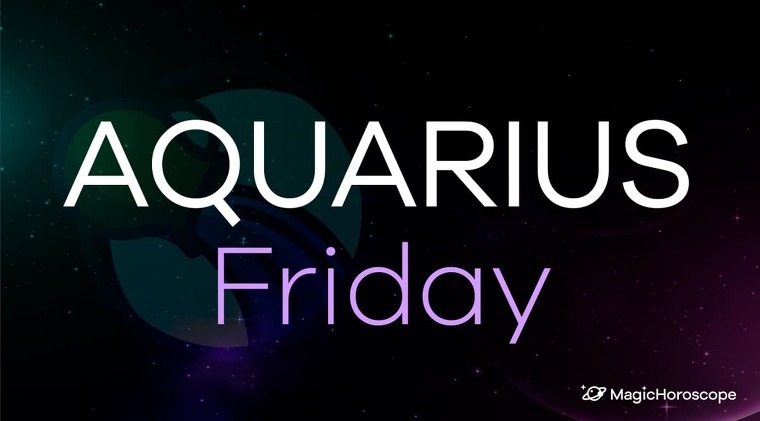 |
There is a motto in astrology that says, "Universal judgement overrides individual judgement". In these agitated days when the world is uniting to fight the pandemic, read our prediction carefully but always be aware of the indications of the authorities.
Love
Today, the horoscope predicts that your love relationships will give you many satisfactions. Your charm today will show the best version of you and that will lead you to get the best of those around you.
If you are in a relationship, you will know how to behave to avoid an argument and to raise your partner's mood. Almost without realizing it, you will be able to turn things around.
Single Aquarians will use all their sex appeal to conquer the most resistant hearts. Today you will go straight for what you want, and you will probably get it.
DON'T MISS OUT ON THIS 🔴: Join the AQUARIUS MAGIC HOROSCOPE Facebook Group
Money
The prediction for today on work foresees a difficult day for you professionally speaking. You will probably feel discouraged and unmotivated, but if you try a little harder, you will get out of that situation.
On the other hand, economically, the natives know how to manage their finances, so they won't have money problems for now.
They should also know that this is a particularly favourable time to start a business. Even if the circumstances seem adverse, if you choose the right sector, you will succeed quickly.
Health
Regarding your health, those symptoms you are suffering from will get a little bit worse. You'll have to be patient and ask for some help if you need it.
However, it's time to take a closer look at illnesses or conditions to find out what they are telling you. Maybe they are talking about an area of your life that you're neglecting.
Whatever the physical, genetic, or environmental cause that puts your health at risk, remember that there's always an emotional component involved, which you can also treat.