It's going to be an unusual day - Aquarius Horoscope for Friday, May 22, 2020
Today, you will leave the routine aside and live your love story intensely, Aquarius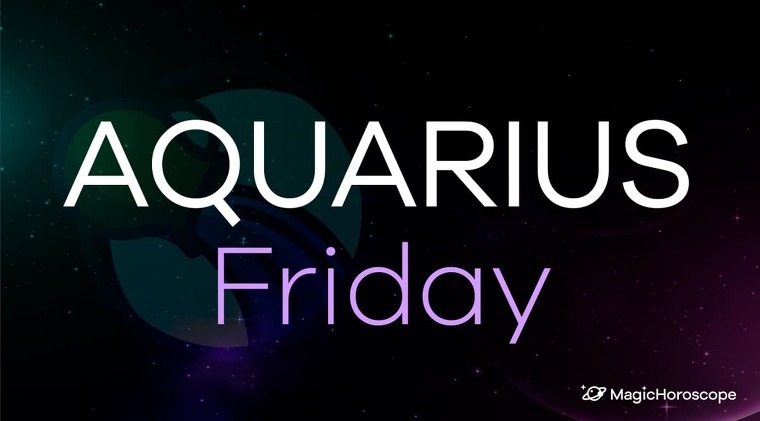 |
There is a motto in astrology that says, "Universal judgement overrides individual judgement". In these agitated days when the world is uniting to fight the pandemic, read our prediction carefully but always be aware of the indications of the authorities.
Love
Your horoscope for today, Aquarius, predicts an unusual day, you will leave the routine aside and live your love story intensely. Today you won't allow anything to prevent you from giving yourself one hundred per cent and living fully.
In the family context, you will also notice this feeling of vitality, making all members of the household happy and willing to make the best of the day.
The singles of the sign will have a sixth sense to distinguish those who are convenient to have close to them from those who aren't. With this sense developed, they will be able to make very good choices regarding love.
DON'T MISS OUT ON THIS 🔴: Join the AQUARIUS MAGIC HOROSCOPE Facebook Group
Money
Regarding the professional aspect of your life, today will be a day where you will be tested. The positive side is that you will be able to pass that test with total control of the situation. Your good mood and vibe today will ensure that nothing can stand in your way.
On the other hand, the best thing to do is to focus on the present moment and not to predict the future of your career. That would only bring you sterile worries; for the time being, do what you have to do and leave the rest in the hands of fate.
Those who are self-employed may have to face some difficulties related to their lack of motivation or frustration. If you manage to keep these feelings under control, you will manage to move forward.
Health
The health of the Aquarians today will be much better than in previous days. You know that the responsibility for your health is totally on you, so the decision is only yours.
Furthermore, those natives of the sign who are going through a process of illness will have to cling to their good mood and confidence to get ahead, plus of course, follow the treatments that you were told by your doctor.
Remember that the state of mind is part of a very important percentage within the evolution of an illness. If you do your part, you will do much better.