Things will start to flow differently – Aquarius Horoscope for Friday, March 27, 2020
Your horoscope for love today Aquarius, predicts the arrival of a period of peace in romantic relationships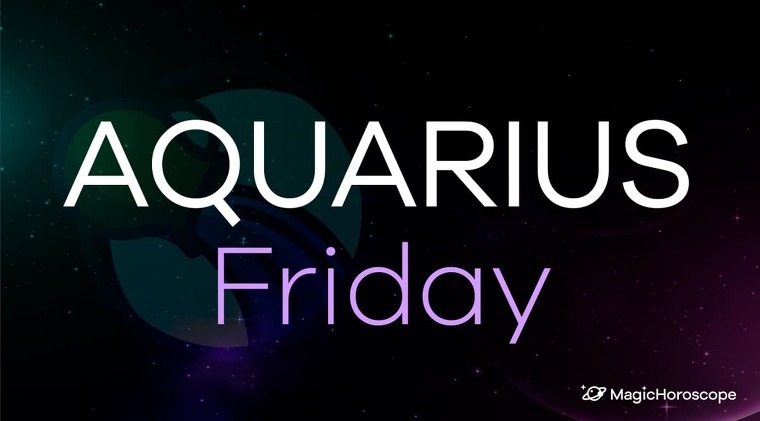 |
There is a motto in astrology that says, "Universal judgement overrides individual judgement". In these agitated days when the world is uniting to fight the pandemic, read our prediction carefully but always be aware of the indications of the authorities.
Love
Your horoscope for love today Aquarius, predicts the arrival of a period of peace in romantic relationships. Things will start to flow differently both with your partner and your loved ones.
Regarding your family, it's likely that today you decide to approach someone in your family with whom you've kept your distance for some time. You're convinced you can fix things today.
Singles will continue chasing ghosts unless they focus and find a way to be more present in their day to day. Dreaming is fine Aquarius, but that perfection you dream of is unrealistic.
DON'T MISS OUT ON THIS 🔴: Join the Facebook group for AQUARIUS from MAGIC HOROSCOPE
Money
Regarding your finances, you can really do better. You're not really wasting your money but you could optimise your resources if you put a little more effort into it.
On the other hand, in your career, you're surely about to receive news that won't be to your liking. If you were applying for a better job or wanted just a new job, chances are things won't go as you expected.
This doesn't mean you should give up Aquarius, you have to wait for a better time to change your current position for the better.
Health
As for your health, today you'll feel quite optimistic because you'll wake up wanting to do a thousand things. This new energy you have could lead to exhaustion, so make sure you don't overdo it.
On the other hand, your body is going through a somewhat hectic period. It seems that your emotions aren't stable and that makes you desperate.
However, Aquarius, the best thing you can do is accept the situation you're in and continue working on yourself to achieve the calm and peaceful state you desire. Don't deny anything, but don't force it either.