Find balance between the mind and the heart - Aquarius Horoscope for Friday, May 8, 2020
It's a day to reorder priorities and put each area of your life in its proper place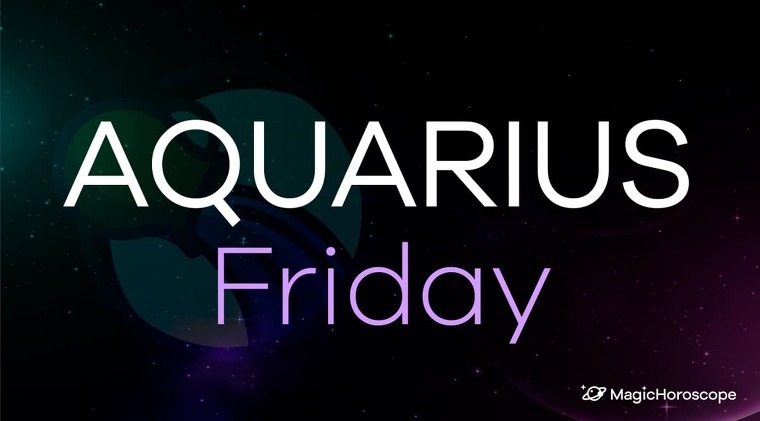 |
There is a motto in astrology that says, "Universal judgement overrides individual judgement". In these agitated days when the world is uniting to fight the pandemic, read our prediction carefully but always be aware of the indications of the authorities.
Love
Today the prediction for love advises you to find a better balance between your head and your heart. In addition, you will realize that success in the outside world won't be satisfactory unless you have an established emotional foundation.
On the other hand, it seems that it will be difficult for you to find satisfaction in your intimate surroundings. This is a good time for meaningful conversations, which will help with your confusing feelings.
For single Aquarians, today's horoscope reveals that the more you listen to what the people around you have to say, the better it will be in the long run. Learn all you can before you dive headlong into a romance or love affair.
DON'T MISS OUT ON THIS 🔴: Join the AQUARIUS MAGIC HOROSCOPE Facebook Group
Money
Money today seems to be coming more easily than usual, from shared projects. This is due to the generosity of your partners, but don't take other people's generosity for granted.
Try to discover what other things have value to you in life besides money. Your old priorities have been eliminated, so you need to find new ones that have more personal meaning.
Professionally, you will have the support of your colleagues and superiors, so together you will create a good working environment.
Health
You should take a close look at your health, as things can get a little complicated, and you may even be accident-prone today.
Slow down, but this applies to your life in general, otherwise, stress could cause you serious health problems.
Find ways to take breaks during the day, and above all, move your body so that the energy contained in it moves as well. Celebrate life, Aquarius, notice it's a gift that you usually ignore.