Your Aries Horoscope for March 14, 2020
Your Horoscope advises you to trust your partner's instincts and creativity this Saturday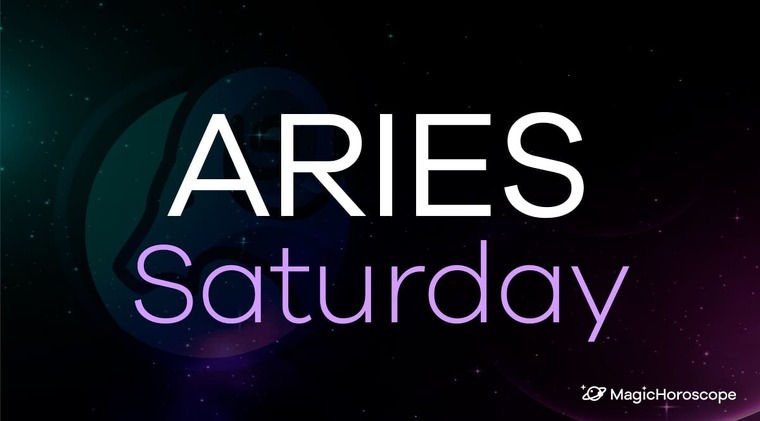 |
Love
Aries, you're feeling slightly overwhelmed because your partner's sexual desire is starting to rise above cloud nine, and you're not at that much of a level; you're insecure, you think you aren't up to par. Your Horoscope advises you to trust your partner's instincts and creativity this Saturday so that you can both enjoy intimate, yet intense intercourse.
It's not a bad idea to go into a lingerie store and buy something nice and sexy that allows you to break the routine rut you both got stuck in.
If you're single, dialogue and conversation will help set some rules for the love game. You'll get a chance to meet the person you like, and you'll be able to see if you're both looking for the same thing. Once the rules have been set, there's no cheating allowed!
DON'T MISS OUT ON THIS 🔴: Join the ARIES MAGIC HOROSCOPE Facebook Group
Money
You still have that lunch or cup of coffee with a colleague you haven't seen in a while to organise. Pick up the phone and arrange that meet-up; it'll allow you to disconnect from work a little bit, and they might have some nice proposals for you.
As far as your finances go, there's a harsh stage coming for you. Perhaps a payment you expected to receive will experience an indefinite delay, or you'll come across fines you need to pay as quickly as possible before they start raising interest rates.
You'll come to see that you're very patient and polite, you'll set these issues upon the table and you'll find a way to sort them out. Who said you can't deal with uphill battles? You'll even manage to come out on top.
Health
Are you medicating according to your own criteria when your head or throat hurt? That's a serious mistake. The only time you should ever self-medicate is by your doctor's orders.
If the pain is more moderate than mild, use some natural remedies. For instance, camomile tea has an anti-inflammatory effect for headaches, and your throat is sure to improve if you have some honey and lemon water.
Finally, watch out for classic weekend excess. Eat meals with as little fat as possible, and have plenty of foods which are vitamin and mineral-rich.