Aries Horoscope - Saturday, March 21, 2020: Share your emotions
You know how to make peace take over your life; your spirit is a magnet for good vibrations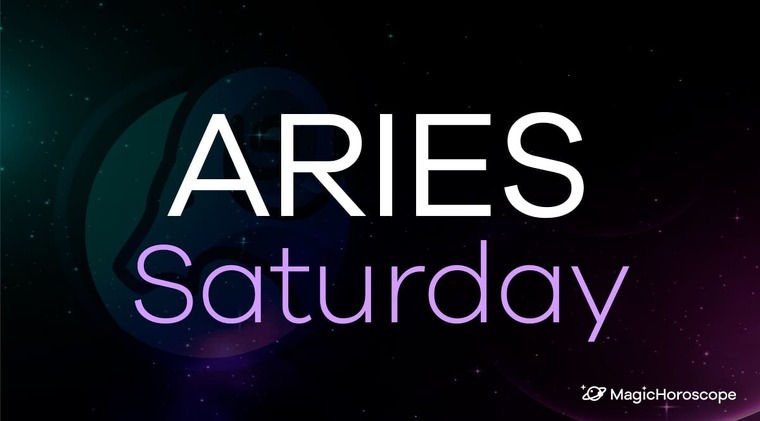 |
There is a motto in astrology that says, "Universal judgement overrides individual judgement". In these agitated days when the world is uniting to fight the pandemic, read our prediction carefully but always be aware of the indications of the authorities.
Love
You know how to make peace take over your life; your spirit is a magnet for good vibrations, and you've got enough magic surrounding you to make any moment you experience this Saturday a memorable one.
Use your circumstances to make your relationship bonds tighter, even more so if your love story is starting to write out its first few chapters. Take on the challenge of being honest at all times, and make truth your first and foremost policy, no matter how bad it hurts.
The stars don't perceive you as a liar, but you're definitely an introverted individual who bottles up some emotions or feelings. Instead, you should share them, don't keep them in.
Even if what you mean to say that you feel like trying out new ways to give in to passion, leave your shyness behind... and experience, feel, live!
DON'T MISS OUT ON THIS 🔴: Join the ARIES MAGIC HOROSCOPE Facebook Group
Money
You'll know how to make good business deals out of those things you no longer need (or which no longer make you happy). Throughout the weekend, clean around in the house and put aside all those items you know you could sell at a flea market.
How much are you clinging to technological items hoping that they'll find a new life soon? No matter how little you're offered, get rid of them as well. There's no point in hoarding extra phones away in a drawer. Besides, when your own cell phone breaks down, you're likely to want a brand-new latest release.
Finally, Aries, your bank accounts are in an irregular situation, so take a look into your last charges. You're being forced to pay for a service which you had already theoretically disabled or cancelled. Even if the number is small, every detail is important when trying to save.
Health
Your legs demand their share of attention, so find some time this Saturday to get a nice moisturising cream massage.
Watch your blood flow on this area in your body. If you've got varicous veins, you should think that it's not just an aesthetic issue, but also a health one, and they can come up from being overweight or standing in place for too long a time.