Aries Horoscope - Monday, March 23, 2020: Stop your demons and get a move on
This Monday, try to tie down that inner devil that whispers nasty things in your ear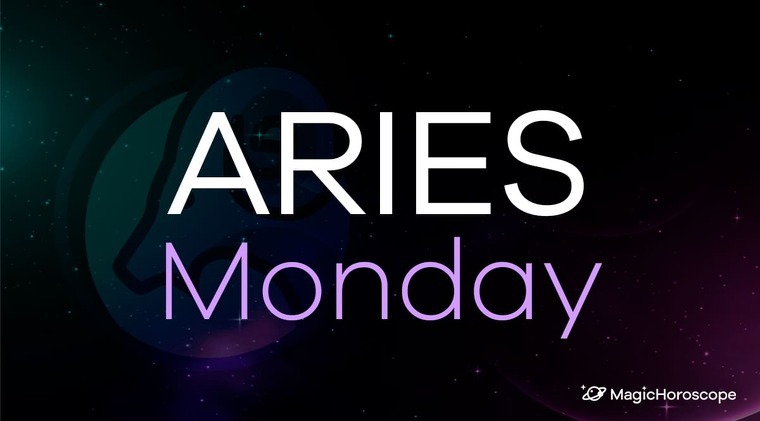 |
There is a motto in astrology that says, "Universal judgement overrides individual judgement". In these agitated days when the world is uniting to fight the pandemic, read our prediction carefully but always be aware of the indications of the authorities.
Love
You're a kind-hearted person, no matter if your nerves get the best of you every now and then, and you bring your nastiest side out. This Monday, try to tie down that inner devil that whispers nasty things in your ear; otherwise, you could seriously hurt the feelings of your loved ones.
Your mouth could become your worst enemy; you'll talk too much and create an aura of conflict at home where no one but you will be to blame. Besides, it'll be obvious how stubborn you can be to justify your actions. You feel like you didn't even do anything wrong.
Try to be measured, Aries. Live out your day in a relaxed manner, don't make your partner into a punching ball for those disturbing daily issues, and if you mess up, apologise right away.
DON'T MISS OUT ON THIS 🔴: Join the Facebook group for ARIES from MAGIC HOROSCOPE
Money
The stars will provide you with a serious need for stardom. You want to prove constantly that you're responsible, ready and able to deal with any situation at work, no matter how hard or impossible it looks from the outside.
The problem about this is that some of your past mistakes stop your workmates or boss from believing you. They still think you're irresponsible, so now it's your call to double your efforts and have everyone appreciate the new you. Don't throw in the towel, admit to the fact that you used to run pretty low on motivation, but now you do things much more sensibly.
Things at home will get better. You won't spend more than you can and living for the day will be a past and gone issue as well. You'll keep a closer eye and a tighter grip on your savings, and you'll manage them better.
Health
You think you're in good shape, but the Horoscope will prove that instead, you're rather rotten and outdated. You'll have to improvise some exercise into your schedule, no matter if it's just running to the bus stop to avoid catching your bus, to get more tired than needed.
This will make you analyse which habits in your life need some serious change, and that begins with giving your previous sedentary lifestyle a fond and final farewell.