Aries Horoscope - Saturday, March 28, 2020: Move on from sorrow and distress
This Saturday you'll take the reins of your heart and you'll learn to move on from some saddening situations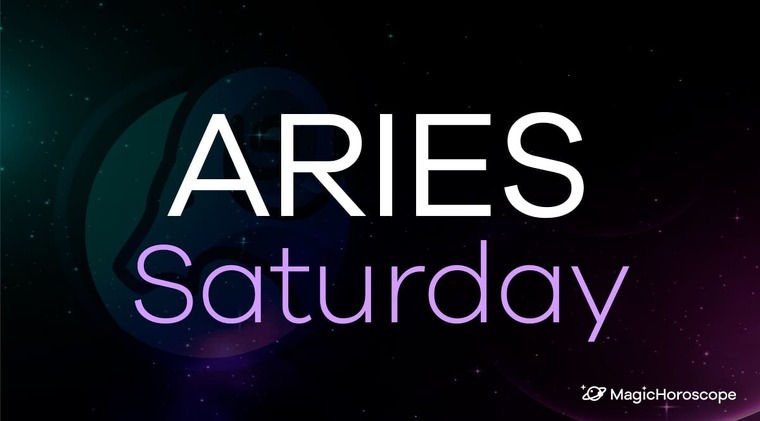 |
There is a motto in astrology that says, "Universal judgement overrides individual judgement". In these agitated days when the world is uniting to fight the pandemic, read our prediction carefully but always be aware of the indications of the authorities.
Love
This Saturday you'll take the reins of your heart and you'll learn to move on from some saddening situations. The doubts that your partner could have experienced are now gone, and the fights that shattered the peace of your home into a thousand pieces are now past history.
You'll enjoy the last Saturday in March very comfortably. You're making things progress in the good direction, even if everything looks the way it always does. You need to be more thoughtful, to be concerned for your loved one.
And if you're single, you'll find options to enjoy some nice company, because your heart doesn't deserve to be lonely.
Try to return whatever calls you get from family or friends, Aries. The skies foresee that someone wants to share great news with you.
DON'T MISS OUT ON THIS 🔴: Join the ARIES MAGIC HOROSCOPE Facebook Group
Money
If you have to work this Saturday, you're in for a pretty calm day and you'll turn out to be quite efficient. The day will fly by before you, and you'll even get a pat on the back for your great performance.
You'd stashed some money away to experience the greatest of Saturdays. You've pulled some strings to have money to spend, and to make those friends to whom you loaned money give back at least some of what you deserve.
Your life perspective is extremely optimistic, so you'll know how to do great things with the help of your resources and your intuition. You'll be perfectly aware of where to go, what's best for your savings, and what needs to be avoided.
Health
The stars promote stress elimination; you'll know what the best way is to bid it a simple and not-so-fond farewell. A little sport, meditation, or just some sunbathing to let the King of Stars fill you up with the energy of its rays.
In other news, Saturday will be a great day for your health, your vitality will be running high, and you'll be able to face intellectual challenges.