March 9th, 2020 - Full Worm Moon in Virgo: Special Prediction and Magic Ritual
Discover what the stars have in store for you during this Full Worm Moon on March 9th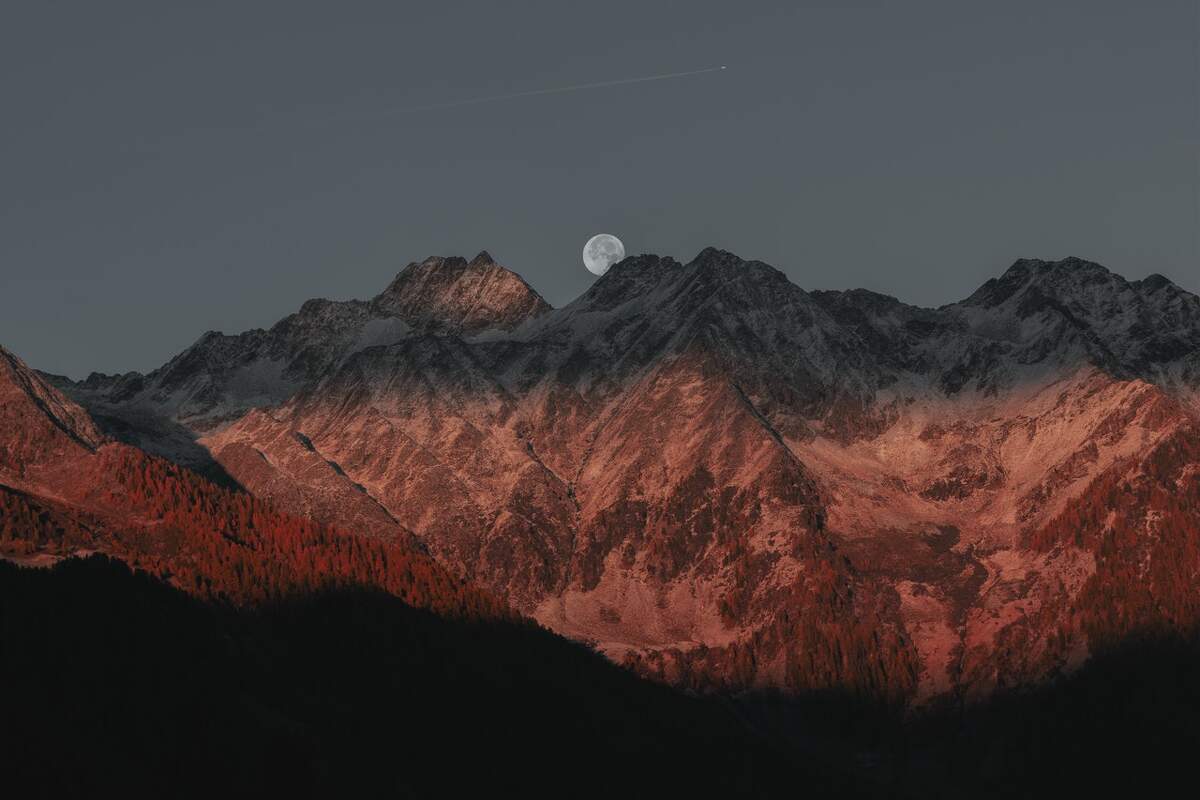 |
The Full Moon phase corresponds to the time when the Moon is on the exact opposite side of the Sun from the Earth. The Moon rises when the sun sets. The next Full Moon will take place on March 9th, 2020, and will be the Full Worm Supermoon in Virgo, here we will explain its benefits, the special prediction and a magic ritual for that special day.
Virgo Full Worm Moon: Take control of your emotions
The Moon has a direct influence on the tides, but also within each and every one of us. The next full moon in Virgo will be very useful for us to take control of our emotions.
Almost every day we feel episodes of anxiety within us, and this can have a harmful impact within our emotions; we devote a lot of energy to controlling them, and as a consequence, we feel fatigued.
This March 9, 2020, the Moon will be closer to us. We will be able to benefit from its impact to find a little balance, discover where we're at and decide clearly where we want to go. It is a very analytical, perfectionist, hard-working and meticulous Moon, offering excellent organizational qualities and a practical and pragmatic sense.
Special Prediction: How will the Full Worm Moon in Virgo affect you?
The Full Moon in Virgo (March 9, 2020) is sweet and full of symbols; it is very useful for solving love problems, commissioned in Virgo. It invites us to open our hearts and accept our emotions.
The Aries prediction for March 9, 2020, reveals a new awareness; you will become more sensible, you will assume that each of your actions has a consequence. You will develop your ability to put yourself in the shoes of the person next to you, and act better.
This astral configuration of March 9, 2020, may cause a great stir in Taurus' romantic relationships. Not that you will lack passion, but you will find yourself in a particular position, having to deal with decisions that you didn't expect.
Your special prediction is quite positive; it will put you on the same emotional plane as the person you love. Learn how to manage your emotions and you will experience wonderful and unforgettable moments. If you have been waiting for someone for a long time, it is time for you to ask them on a date.
The Full Moon in Virgo brings a dreamy prediction for Cancer; you will be able to let those emotions that you repress out. Leave shyness or embarrassment aside and live intense adventures. Only pleasant things can happen to you, even if you are not in love.
The blindfold on Leo's eyes will drop, and thanks to the support of the full moon in Virgo you will know clearly what you want and you will be able to discern the means to achieve it. The prediction of this March 9th 2020 points out that you will be able to evolve at your own pace and find what you've been dreaming about.
The Full Moon in Virgo, your sign, allows you to act with prudence and wisdom; you will shed light on a complicated issue and manage to clarify your situation. Make sure you are aware of everything you need, and you will feel better about yourself and your surroundings.
This March 9, 2020, is a very good day to consider new methods of relating to others. Get your emotions in order, and get those people who don't do you any good out of your life, for they only want to intoxicate your happiness. You will be able to balance your heart, or get out of a precarious emotional situation.
Incited by the full moon in Virgo you will be more willing to make concessions; the atmosphere of your day-to-day life looks clearer. You will find that if you lacked relaxation or warmth up to now, it was partly your fault, because you put a spoke in your wheel.
Sagittarius' prediction for the full moon in Virgo points to a quiet day, at least, inside you. You will be more attentive to those around you and you will be able to be understanding and kind to everyone. You will even be able to put yourself in the shoes of the person with whom you have been arguing and understand their position.
In your emotions, everything will be a little unstable and subject to setbacks. The Full Moon in Virgo will lead you to improvement, you will achieve a sudden change of feelings and for making more solid those relationships that have become unstable. The prediction also indicates that your desire to have fun will be enhanced.
You live life with your foot on the pedal of emotions, and you experience everything so quickly that your performance will tend to decrease. The Full Moon in Virgo on March 9th 2020 will teach you not to do anything that is not within reasonable margins, and in this way, you will manage to avoid mistakes that you are about to make.
Take advantage of the favourable influxes of the full moon in Virgo to improve your emotional well-being; on the outside, you may seem very tough, but few know your inner fragility. Your marital relationships will become clearer and you will better understand your partner's feelings and intentions.
Magic Ritual for the Supermoon in Virgo
You can take advantage of this phenomenon to release some problems you have in your soul, in a simple way. Place in front of you a pink or pastel blue candle, linked to Virgo. Light the candle. Meditate for ten minutes. Concentrate on your breathing and free your mind.
Then recite the following: "I free myself from my problems. My heart is clean and pure. My sorrows will no longer control me. I am light, I am one with the light. I feel renewed, I am the beacon of this light, for me and for the world that surrounds me".