You're in luck! You're going to be a top seller - Capricorn Horoscope for Friday, May 22, 2020
You will be convincing and achieve your wishes through negotiations, Capricorn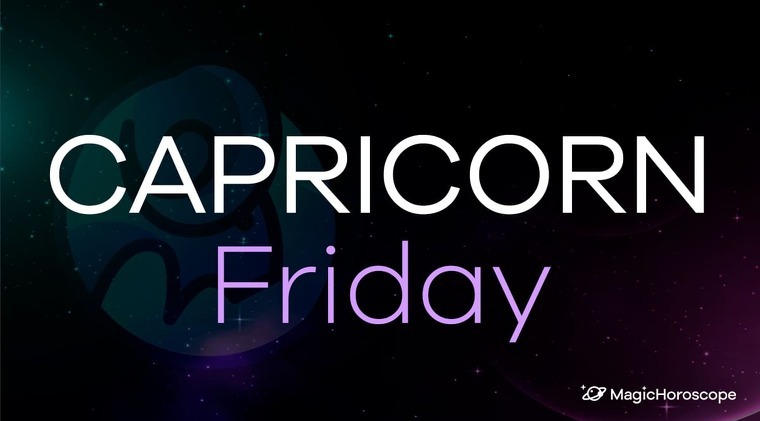 |
There is a motto in astrology that says, "Universal judgement overrides individual judgement". In these agitated days when the world is uniting to fight the pandemic, read our prediction carefully but always be aware of the indications of the authorities.
Love
The position of Mercury and the presence of Venus in the sign of Gemini benefit you in terms of dialogues, conversations and meetings in which you can negotiate matters of daily and domestic life that generate friction in your relationship.
Through dialogue and tender words, you will be able to begin a new chapter in the story of living together. It will be as if you will start living together from scratch.
Those who are in love but haven't shown interest will be able to find support on the new moon that today brings special blessings for the youngest. If you have feelings that make your heart beat faster, you need to share them. This Friday, open up your heart, Capricorn.
DON'T MISS OUT ON THIS 🔴: Join the CAPRICORN MAGIC HOROSCOPE Facebook Group
Money
You will feel that you have achieved a certain order and that you can enjoy being at peace with what you have achieved after being in the midst of chaos.
The new moon will drive you to look for new ways to sell your products as well as to start new studies or training that will bring more capabilities to your professional performance.
Are you afraid of what the future will bring? Fear is not your thing, Capricorn. Look for what you deserve. You have a good astral influence that supports your actions.
Health
Today, Capricorns will enjoy the benefit of perfect alignments that open a new chapter in health and care.
When the new moon is in the sign of Gemini it's a good time for the children of Saturn to make a list of intentions regarding health, to heal some illness or disease, to improve physical habits,
It's the right day to start new therapies, treatments, diets and new exercise routines that can help you change the way you look.