You'll be lucky in love – Capricorn Horoscope for Friday, March 27, 2020
Everything that's related to your love life, romance and affection is well influenced by the stars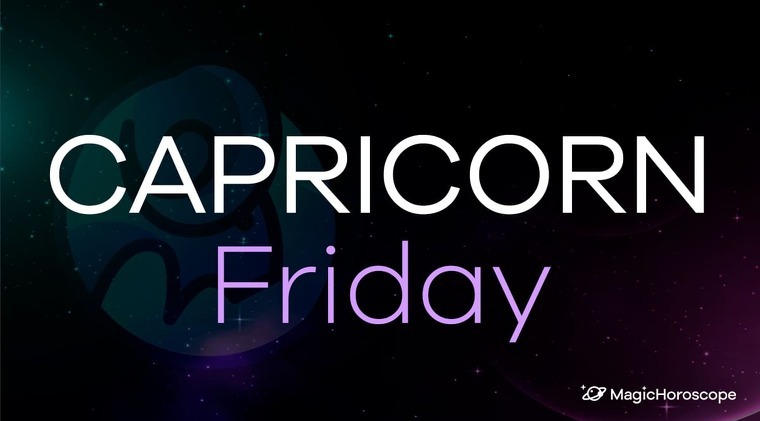 |
There is a motto in astrology that says, "Universal judgement overrides individual judgement". In these agitated days when the world is uniting to fight the pandemic, read our prediction carefully but always be aware of the indications of the authorities.
Love
The stars show valuable alignments for the natives of the sign of Capricorn. Everything that's related to your love life, romance and affection is very well influenced by the stars.
Those who were born in the third position will especially be enjoying excellent moments of shared understanding and joy.
Enjoyment will take over the lives of the children of Saturn and they can leave seriousness aside for at least a few hours and have fun with games and some frivolity.
Don't think that everything in your life has to be a sacrifice. Today the stars attract other energies that can lead you to a very different situation from what you're used to. This is something that you have to let into your life, otherwise, you'll know that you've lost a wonderful opportunity.
DON'T MISS OUT ON THIS 🔴: Join the Facebook group for CAPRICORN from MAGIC HOROSCOPE
Money
You'll have to thank the Universe or the divinity you believe in for everything that will come into your material life. For some time now, you've been struggling to achieve some very clear goals and you're beginning to see the results of so many efforts.
You never falter, Capricorn, you're a machine when it comes to work and responsibility and everyone around you knows it, that's why more people support you than you imagine.
The cosmos conspires to give you the best and you have to learn to take it when it appears, otherwise, your opportunities could be diminished.
The stars show that there is a lot of concentrated energy attracting benefits for the natives of Capricorn. Opening your heart and mind to receive everything that comes is your responsibility.
Health
Today you'll feel very good, Capricorn although in heaven you can see a tendency to suffer from some discomfort in your neck muscles. Taking care of tension will be the way to avoid these discomforts. Wear a silk scarf.