The 20 Best Sci-Fi Tv Shows
Find out which are the best science fiction shows on Netflix, HBO, Movistar, Amazon Prime Video and Sky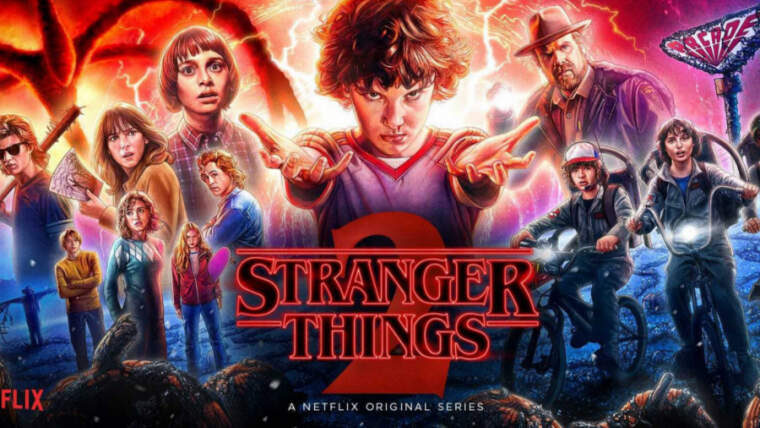 |
Tv shows are part of our daily life. Many of them become authentic mass phenomena worldwide. Below is a list of the best sci-fi shows of this time.
The best 20 sci-fi tv shows
Instead of by themes (paranormal phenomena, aliens, witchcraft...) we have divided the list according to the services that offer these sci-fi series: Netflix, HBO, Amazon Prime Video, Sky and Movistar +.
Best sci-fi shows on Netflix
The following list is focused exclusively on science fiction and paranormal shows produced by Netflix, and, therefore, can only be seen hiring their service.
1. The Haunting of Hill House
The show uses flashbacks to tell the story of the Crain family, who moved into a house where paranormal phenomena kept happening over time. As adults, some of its members have not been able to forget what happened in the past.
The Haunting of Hill House has been a critical and public success and has already confirmed a second part that will have nothing to do with the Crain, as it will be an anthology in which each stage tells a different story.
2. Haunted
Do you like stories of paranormal phenomena based on true stories? If so, this is your show. This Netflix production dramatizes cases of ghosts and all kinds of experiences through its protagonists.
3. Stranger Things
StrangerThings is perhaps Netflix's most booming sci-fi show, dealing with parallel universes, in an 80's environment, with references to The Goonies, Ghostbusters or E.T. the Extra-Terrestrial among others.
Its fan phenomenon is such that it has become the most watched series in a row, i.e., watching with one chapter after another. If you've ever done this, the Netflix message 'Are you still watching?' rings a bell, right?
4. Chilling Adventures of Sabrina
One of the sci-fi series that Netflix released during 2018 is this adaptation of the classic comics of the adolescent witch. Nothing to do with the 90's sitcom! As a curiosity, a satanic cult sued Netflix for recording a sequence in one of its venues.
5. Orphan Black
A wonderful five-season sci-fi Netflix show. A single mother sees a woman who looks exactly like her commit suicide by throwing herself onto a train and decides to occupy her life. What she didn't imagine is the reason she committed suicide: she was one more in a clone project.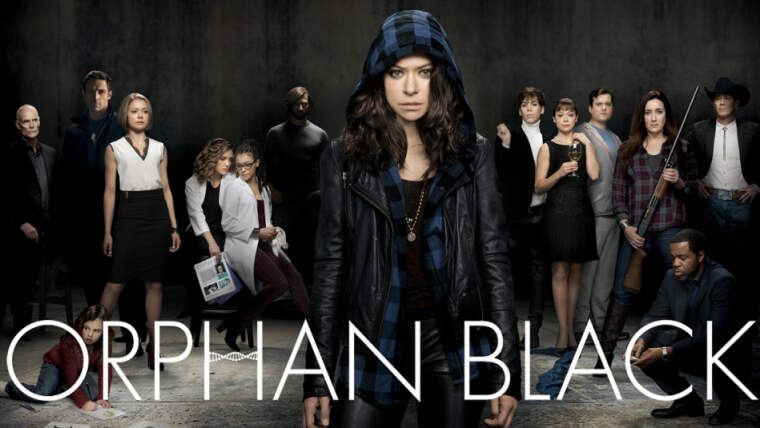 |
6. Always a Witch
If you like time travel and sorcery, don't miss Always a Witch, launched in 2019. A 17th-century witch travels to the present day to find a person.
Best sci-fi shows on HBO
In this case, some of the sci-fi series are exclusive to HBO, while others it only handles their international distribution.
7. Siren
After watching this series you won't think of mermaids as gentle beings like Disney's Ariel. A siren arrives in the city of Bristol Cove, once the home of this humanoid race according to an ancient legend; this will unleash a war between humans and sirens.
8. Charmed
Do you remember the series in which three sisters united their magical powers while consulting the Book of Shadows? HBO released a remake at the end of 2018, which will help you bring out the innate witch in you - a most delightful sci-fi show!
9. Vikings
If your passion for the esoteric leads you to investigate Norse mythology, you have to see Vikings, which tells the legendary exploits of Ragnar Lodbrok, played by Travis Fimmel.
10. Roswell, New Mexico
A science-fiction series that fuses Roswell's extraterrestrial and a love story, in a town where nothing is what it seems.
11. The Strain
Guillermo del Toro produces this show, which reinvents the myth of vampires and brings it to our days, under a peculiar connection with German Nazism.
More sci-fi shows
If you want more sci-fi tv shows, check the following proposals:
Movistar +
The Passage, Penny Dreadful, Inhumans, and The Magicianscould be catalogued as the basic pack for series lovers. And if you're looking for something more terrifying, don't miss Castle Rock, inspired by the work of Stephen King and the peculiar town in which Cujo the dog lived, as well as so many other peculiar beings.
Amazon Prime Video
Undoubtedly, one of the best shows of this service is American Gods, which narrates how today's new and old gods are in a unique war. Don't miss The Expanse either.
Sky
Sky offers numerous channels loaded with series on its service, including American Horror Story and The Walking Dead. However, within this selection, we must highlight A Discovery of Witches, which takes us to a universe full of vampires, witches, and demons. The series adapts the trilogy of novels by Deborah Harkness.