Gemini Horoscope - Tuesday, May 12, 2020: You'll live moments of passion
The proximity of bodies and souls will envelop you like a cool breeze in summer and take your breath away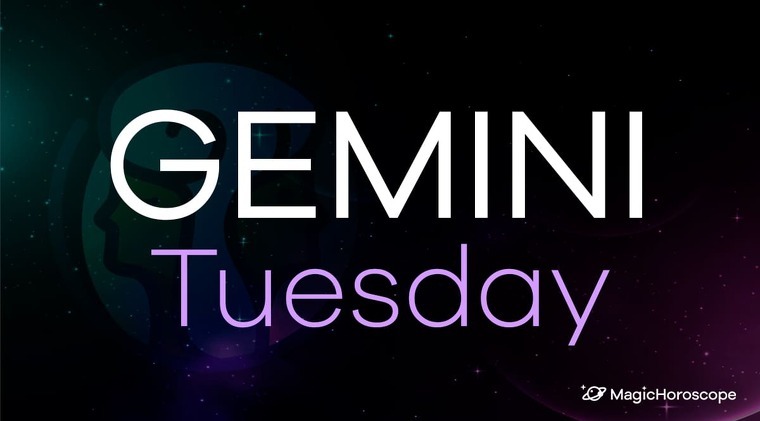 |
There is a motto in astrology that says, "Universal judgement overrides individual judgement". In these agitated days when the world is uniting to fight the pandemic, read our prediction carefully but always be aware of the indications of the authorities.
Love
Today you will live scenes of passion. Your feelings drag you into a complex area of your private life. The proximity of bodies and souls will envelop you like a cool breeze in summer and take your breath away, Gemini.
Believe in the magic but don't throw yourself at passion without thinking of the consequences it can bring.
Those natives who are getting married soon can change their view of reality and begin to believe that there are many changes to be made in their way of life for those who don't feel so prepared. Don't be afraid, Gemini, your reaction and feelings are totally normal.
DON'T MISS OUT ON THIS 🔴: Join the GEMINI MAGIC HOROSCOPE Facebook Group
Money
Your ruling planet, the fast and communicative Mercury, has just entered your sign and this stimulates all your commercial affairs but you will have to avoid showing stubbornness no matter what. The clients you make contact with on this day won't want to follow your little games. This is especially for those natives of the first deanery who will be strongly influenced by this location.
If you're looking for a new job, this is the ideal day to begin that negotiating dialogue that will lead you to the success you so desire.
Gemini, it's important to keep your goals in mind and that you don't get distracted by issues that aren't important. Many want to see you fall into the temptation of gossip and trifles that add nothing to your career and can make you lose energy and what is much worse: popularity.
Health
Gemini natives could live a day where nervousness and haste lead them to oblivion. Don't forget to eat all the meals of the day, take your medicines and fulfil the commitments you have every day with yourself.