Gemini Horoscope - Wednesday, May 13, 2020: You'll enjoy your personal space
The healthy relationship with your freedom helps you give more value to your relationships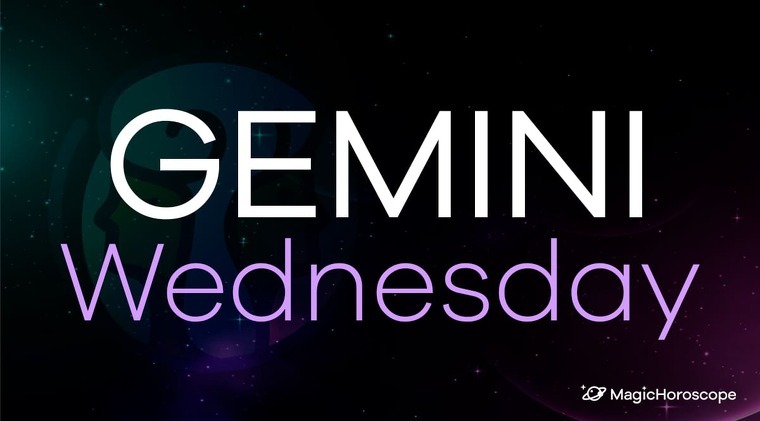 |
There is a motto in astrology that says, "Universal judgement overrides individual judgement". In these agitated days when the world is uniting to fight the pandemic, read our prediction carefully but always be aware of the indications of the authorities.
Love
The planetary positions and their astral relationships make this journey a delicious adventure of love for the natives of the sign of the twins.
There's a lot of activity in the air signs and that translates into interesting scenes in which the Gemini natives can joyfully play with new ways of loving and communicating.
Perhaps, you're the one who has to show your partner that bonds don't have to be the same every day. That there are days when you enjoy love even if you aren't together every step of the way.
In the area of domestic and family life, you will feel that you finally have more air, that everyone is focused on their own affairs and therefore you're happy when you get together.
DON'T MISS OUT ON THIS 🔴: Join the GEMINI MAGIC HOROSCOPE Facebook Group
Money
Mercury and Venus continue their journey through the Gemini zodiacal zone. For this reason, the natives of your sign have possibilities of expansion and achievement of goals.
The natives of the first deanery will be able to move forward with their negotiations and commercial dialogues, perhaps it's time to close a favourable deal. Those natives of the third deanery will see their affairs come and go with some impatience. Reformulations and changes in your plans are normal with the current locations.
The lucky number for today for all the natives of the sign of the twins is 61. This number, according to angelic numerology, indicates that you have to maintain a positive focus on your material concerns. Whether it's the payment of the rent, the mortgage or the car, everything will be resolved.
Health
Gemini natives tend to feel younger and fresher every day. Your mercurial nature will help keep you active and your energy up. If you're one of those who are experiencing some physical discomfort, you'll improve thanks to the astral locations.