Gemini Horoscope - Saturday, May 16, 2020: Love is an important part of a healthy life
Staying in the direction you're going will lead you to start a very positive cycle in your romantic life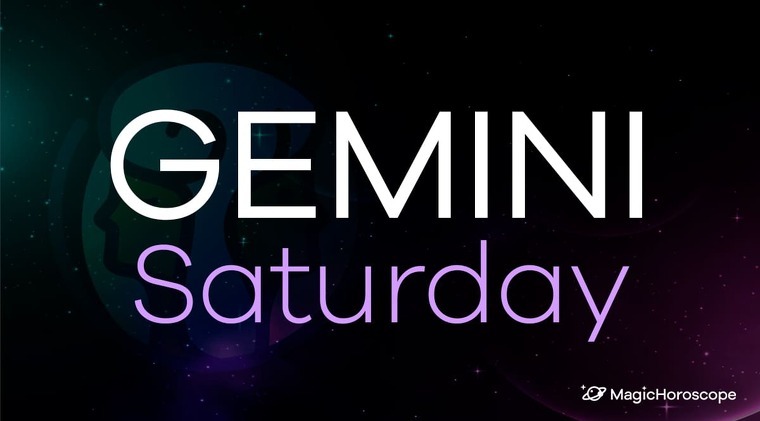 |
There is a motto in astrology that says, "Universal judgement overrides individual judgement". In these agitated days when the world is uniting to fight the pandemic, read our prediction carefully but always be aware of the indications of the authorities.
Love
Staying in the direction you're going will lead you to start a very positive cycle in your romantic life, Gemini.
This Saturday you may feel that someone is opposed to the expression of your feelings as if what you want to express was subjected to a value judgment that has little to do with the love and hope you want to project.
Don't worry, Gemini, the planetary alienations that bring this state of disappointment into your life will only last a few more hours. Then you will be able to do what you desire without so much opposition.
Someone you don't trust may approach you with suspicious intentions of friendship. Open your eyes and don't let yourself be carried away by excitement.
DON'T MISS OUT ON THIS 🔴: Join the GEMINI MAGIC HOROSCOPE Facebook Group
Money
Gemini natives may be overwhelmed by situations of a professional nature. Not finding the way out of problems often has its root in a tendency to not wanting to learn new ways of performing your duties.
This is unusual for Gemini natives who often have fun experimenting with new ways to reach the same destination. The curiosity of the natives of your sign could be extinguished by a reflective influence of the planet Saturn from Aquarius.
Leaving fear aside and embarking on a new adventure can be very stimulating on a day like today. Follow the impulse of Mercury in your sign to move forward.
Health
This isn't a time for neglect for Geminis who will see their physical energy diminish because it's the season before their birthday.
Solar energy and vitality decrease so it's advisable to seek to strengthen your immune system by all means. Sleeping better and earlier, eating good quality fruits and vegetables and getting some exercise are some of the good practices you can carry out. But don't forget about the importance of loving and respectful relationships with your loved ones. Love and good company are an important part of a healthy life.