Gemini Horoscope - Saturday, May 2, 2020: Get rid of things that don't do you any good
You will need to control your expenses to achieve your goals for the month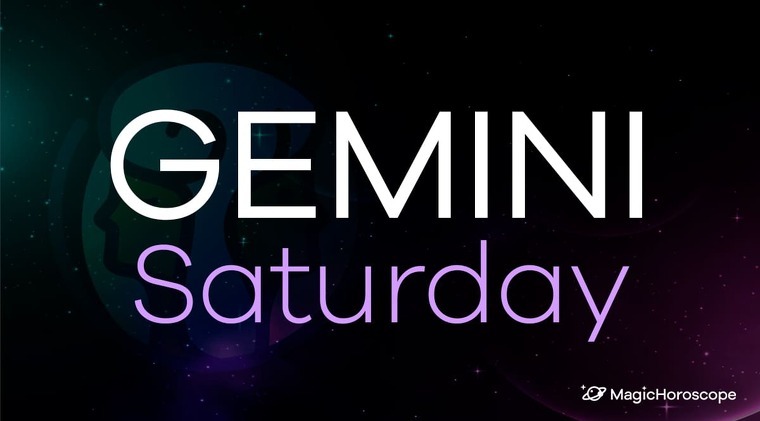 |
There is a motto in astrology that says, "Universal judgement overrides individual judgement". In these agitated days when the world is uniting to fight the pandemic, read our prediction carefully but always be aware of the indications of the authorities.
Love
Today communication is magic and meeting members of your family will be easier than other days. Your loved ones will feel confident and will want to trust you with their secrets, so make sure you keep their secrets and you don't go explaining everything to someone.
Most of your day will be spent talking with friends or sharing meals with family. It's a day full of tenderness and life will go by in a relaxed and loving way.
You will be surprised to feel a new way of looking at others, you will have a different attitude from the one you usually have.
Those single Geminis may live an extremely flirty Saturday. If you seduce more than one person on the internet on the same evening, you will be under great stress. If you are starting a relationship you could lose what you have.
DON'T MISS OUT ON THIS 🔴: Join the GEMINI MAGIC HOROSCOPE Facebook Group
Money
This Saturday you will gain a new look at your future. You can learn how to organize yourself thanks to the moon in the mutable sign of Virgo that drives you to keep order in your home and in all your material affairs.
Today, beware of expenses that you don't know if you can afford. The future is uncertain, Gemini. Letting yourself be tempted and overconfident is the perfect formula for an economic disaster.
Health
You should have a relaxing day today: a steam bath, a massage with essential oils. Everything you do to relax will be perfect.
Dedicate some time to your care. Moisturizing your skin with creams or orange oil will be perfect to detoxify your skin. You can use a soft, natural bristle brush to massage your skin in circles from your feet to your abdomen to ensure that all toxins are left behind.