Gemini Horoscope - Wednesday, May 20, 2020: Something can get out of control
If you play hide-and-seek you run the risk of being discovered, Gemini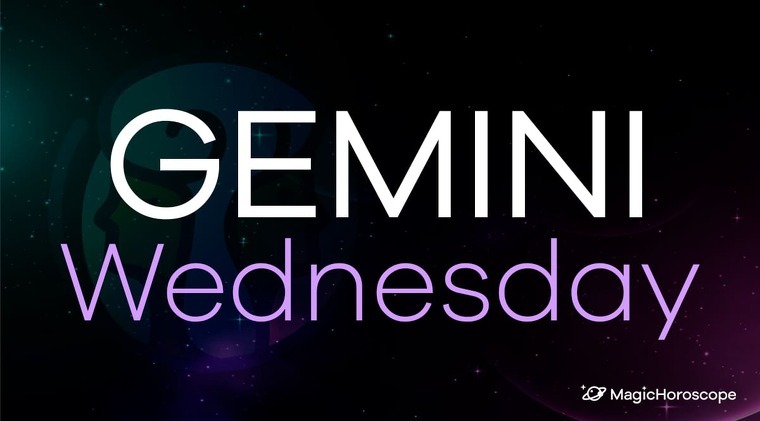 |
There is a motto in astrology that says, "Universal judgement overrides individual judgement". In these agitated days when the world is uniting to fight the pandemic, read our prediction carefully but always be aware of the indications of the authorities.
Love
Gemini natives are living a new cycle for this year 2020. At night, the Sun will enter the sign of Gemini and will start a new season for these natives bringing new air to all areas of life.
Those who will benefit most from these astral effluviums today are those who belong to the second deanery, who will find that their love life has reached a point they had dreamed of.
If you're one of those natives who are living an illicit or secret love relationship with someone who is with another person, you have to be very careful this Wednesday. You could be discovered and have a bad time.
DON'T MISS OUT ON THIS 🔴: Join the GEMINI MAGIC HOROSCOPE Facebook Group
Money
If you can devote your full attention to your professional affairs it will be great for you, otherwise, you will live a day where you could miss important matters and make serious mistakes.
Many Gemini natives will find pleasure in manual arts. Enjoying every movement of your hand and finding the pleasure of seeing the final result can be a unique experience for you.
The lucky number for today is 19. This is a magical number that draws the blessings of the sun's life-giving energy. You will be lucky enough to achieve your goals.
Health
You'll feel slightly depressed and thoughtful because of the action of the stars that will take you to an inner state of reflection and analysis of all the things you have experienced lately.
Don't allow this state to last throughout the day, otherwise, you will lose energy and vitality and this has no benefits for you.
Meditation and the emptiness of specific thoughts will be a favourable way out of this introspective state you are living.