Gemini Horoscope - Saturday, March 21, 2020: You'll enjoy some great family time
Talking calmly about your feelings could be very positive for your relationship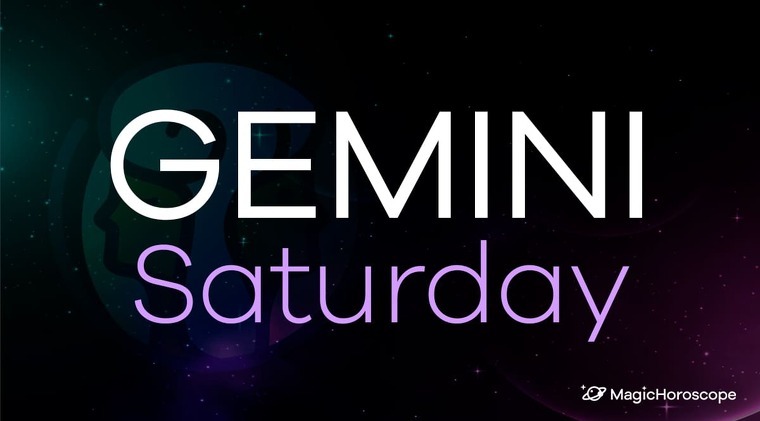 |
There is a motto in astrology that says, "Universal judgement overrides individual judgement". In these agitated days when the world is uniting to fight the pandemic, read our prediction carefully but always be aware of the indications of the authorities.
Love
The union between the moon and Mercury describes a complex situation for the natives of Gemini. A social situation in which you'll be exposed to the eyes of people you don't know well enough will lead you to feel unloved or unprotected by your partner. Perhaps this feeling is affected by the cosmic climate that influences you today.
Talking calmly about your feelings could be very positive for your relationship Gemini. Communicating your feelings will be a powerful tool to unite your hearts as long as you're careful in the way you do it and the words you choose. If you rush and don't listen carefully, you could end up in an unpleasant discussion.
DON'T MISS OUT ON THIS 🔴: Join the GEMINI MAGIC HOROSCOPE Facebook Group
Money
Would you like to start a new energy cycle? You can do it if you want to, Gemini.
There are many visualizations that could be useful. One of them is writing your desires for a new life in detail. Don't let pessimism push you to feel you're lacking something.
Clearing your work areas of objects that you don't use and cleaning them in depth are the best energy tools to give your material life a touch of magic.
The number of fortune for the natives of your sign today is 22. This number reminds us that destiny is kinder when you accept yourself and your gifts and limitations.
Health
Gemini, try to take the day to rest and disconnect from all worries. This way you can help your body regenerate your cells.
You can have a good hot bath with essential oils, read something inspiring or watch a romantic film. Any activity you like will be great to boost your energy to the fullest today.