Gemini Horoscope - Saturday, May 23, 2020: Life is enjoyed in the present
You will have good astral influences illuminating all areas of your life, Gemini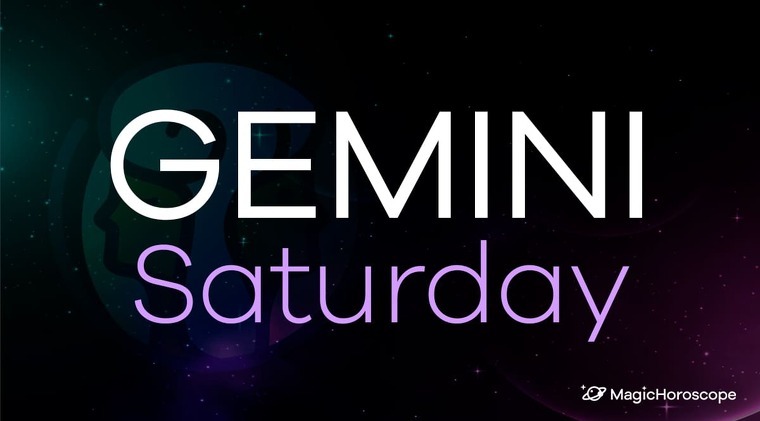 |
There is a motto in astrology that says, "Universal judgement overrides individual judgement". In these agitated days when the world is uniting to fight the pandemic, read our prediction carefully but always be aware of the indications of the authorities.
Love
This Saturday many of the Gemini natives will have their birthday and that is something you should celebrate no matter the situation you are going through.
Celebrate the love you have for your partner or the love they have for you. It's a perfect day to toast and have fun.
Today you will want to put aside all problems and it is right that you do. Focusing your attention on the difficulties won't be good for you and it won't favour the flow of your emotional relationships.
Starting the day well is a guarantee of manifestations of love and affection. Embrace your loved ones with strength and joy, Gemini.
DON'T MISS OUT ON THIS 🔴: Join the GEMINI MAGIC HOROSCOPE Facebook Group
Money
The stars benefit those natives who work with the power of the word, teachers, journalists and writers will shine thanks to the remarkable effects of Mercury in Gemini that will give them a special ability and a remarkable speed to find the best way of expression.
You may have an unparalleled professional offer on your doorstep, one of your dreams is about to come true and you can't miss this opportunity. Don't think too long or the train will go by and you'll be stuck at the station.
Your lucky number for today is 15. This number refers in the tarot to the arcane "The Devil" and although it sounds dangerous, this arcane describes the ability you can develop to dominate the money and manage to put all your conditions to work in favour of your abundance.
Health
The stars show good celestial conditions for the health of Gemini natives. A lot of news and brilliant ideas could lead you to a state of mental restlessness that is transmitted to your body. So you will have to find a way to relax. A hot shower or half an hour of practising some yoga postures could make the difference.