Gemini Horoscope - Wednesday, March 25, 2020: You'll feel great about your life
You'll have a perfect vision of what you need to balance your relationships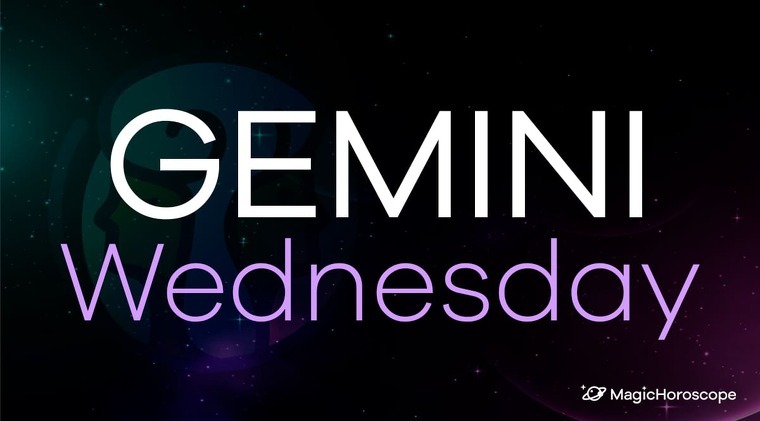 |
There is a motto in astrology that says, "Universal judgement overrides individual judgement". In these agitated days when the world is uniting to fight the pandemic, read our prediction carefully but always be aware of the indications of the authorities.
Love
This Wednesday the natives of Gemini will find it easier than other days to connect with their dreams and their desires. You'll have a perfect vision of what you need to balance your relationships and find the well-being and peace you need in your day to day.
Single natives can expect today's astral influence to attract promising romantic bonds within their clubs, the neighbourhoods or a space where they share hobbies or sports.
If you're married, you're likely to reach agreements about each other's limits and the personal freedoms you need outside the relationship today.
DON'T MISS OUT ON THIS 🔴: Join the GEMINI MAGIC HOROSCOPE Facebook Group
Money
It's an excellent time to plan what you want to accomplish during this early stage. You may not be able to set your career priorities and feel very confused regarding different options. The natives of Gemini tend to be interested in too many things at once. Perhaps you're suffering from this characteristic of yours. It's likely that you've been involved in too many tasks and that they're beyond your ability to solve them in a timely manner.
When you get carried away by your curiosity and get involved in other people's business, your popularity decreases and you get stressed. That's why on numerous occasions you lose energy and disperse your concentration, Gemini.
The lucky number for today for the natives of your sign is 28. This number inspires you to embody your leadership skills and move forward in the search for the well-being that everyone who works with you needs and deserves.
Health
If you're one of those natives who must undergo a medical procedure today, don't be afraid since the stars show a favourable trend in everything related to health for the natives of your sign.