Gemini Horoscope - Tuesday, May 5, 2020: Show those ideas without fear
You'll want to keep your good spirits up no matter what today, Gemini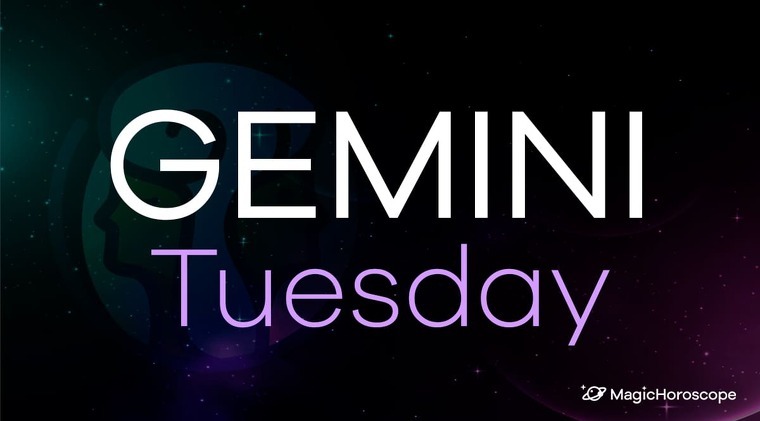 |
There is a motto in astrology that says, "Universal judgement overrides individual judgement". In these agitated days when the world is uniting to fight the pandemic, read our prediction carefully but always be aware of the indications of the authorities.
Love
You'll want to cover up your discomfort with jokes and laughter but sooner or later you'll get your bad mood out.
Today you run the risk of living small misunderstandings as a result of distractions. You won't be concentrating on the concrete but thinking about other issues and therefore, your answers may be disconcerting.
Gemini natives are usually very lively and fun, always in the mood for new adventures and games, but today you could be a bit distant or distracted and that will damage your most intimate relationships.
Your emotions and ideas seem to go in opposite directions, Gemini. The trivialities of life can distract you from your true goal in love.
DON'T MISS OUT ON THIS 🔴: Join the GEMINI MAGIC HOROSCOPE Facebook Group
Money
If you're waiting for an answer from the new job you applied for, today isn't a very positive day for it, although it's important for you to keep your hopes high. Your future looks very promising if you stay alert and you're patient.
Regarding money, you'll have to try and not overspend today.
Gemini natives who are currently developing a digital business will have excellent news of growth. They will know how to exploit their best conditions as communicators by designing action plans. You'll have great news that will make your day happy and it will boost your mood.
Commercial adventures are one of the challenges you enjoy the most. You will put your soul and your conditions into it.
Your intelligence will stand out. Show those ideas without fear.
Health
This Tuesday you may feel a sense of optimism and special energy that will lead you to relieve chronic ailments or pain in your muscles.
Perhaps you're one of those natives who suffer from permanent pain in the neck and jaw as a result of bad posture and tension. Today you will wake up very relieved after a good night's sleep. Try to keep your mood stable to maintain this pleasant feeling of freshness.