Gemini Horoscope - Saturday, May 9, 2020: Change some bad habits
Your emotional responses can be influenced by those who interact with you today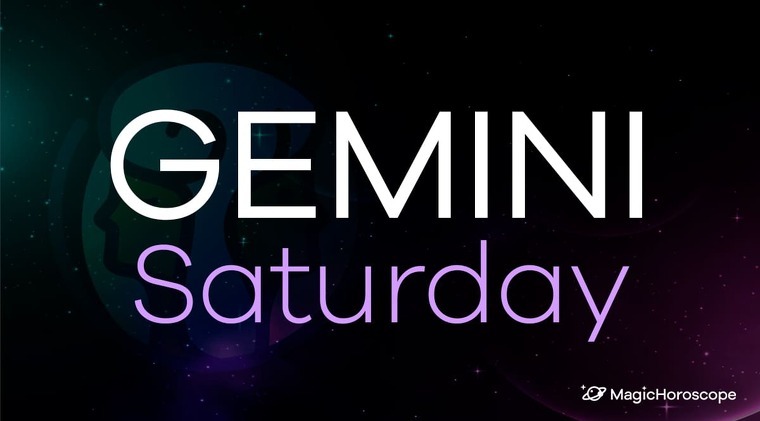 |
There is a motto in astrology that says, "Universal judgement overrides individual judgement". In these agitated days when the world is uniting to fight the pandemic, read our prediction carefully but always be aware of the indications of the authorities.
Love
Today could be a complicated day for you; your emotional responses can be influenced by those who interact with you in an unpleasant way.
If you can take some time to meditate and find your centre, that would be great, Gemini. In the silence, there will be many answers that will indicate what is best for you at this time of life. It will be important for you to consider certain aspects of reality that are important if you find yourself having to make decisions.
The astral position of the moon will confront you with the internal work needed to evaluate the validity of the changes you wish to make. You'll have to observe if they're motivated by fantasy or if they coincide with a genuine need, Gemini.
DON'T MISS OUT ON THIS 🔴: Join the GEMINI MAGIC HOROSCOPE Facebook Group
Money
Today, joy and sorrow are moving away to give way to a cold and concrete vision of reality. It's not a question of feeling sorry for yourself or exaggerating feelings of success or personal worth.
It's a perfect day to take a look at all your resources and evaluate a plan of action for the future that will give you security and allow you to grow or at least to keep a good standard of living.
Many natives will discover that they possess innate abilities that they aren't using but that remain dormant and ignored instead.
The lucky number for today is 202. This number according to numerology, reminds you that despite all the difficulties of life you have to bet on joy and lean on your spirituality to find the confidence you need.
Health
It's a perfect day to take a step forward in your health care. Many natives will need to change some bad habits.
Temptations often come when you least expect them in order to challenge your strength of character. You can say no to those chips or that much-desired cigarette if you remember your goal of feeling better every day.