Leo Horoscope - Thursday, March 26, 2020: Take it easy
Your attitude today will be unnecessarily rebellious when it comes to your partner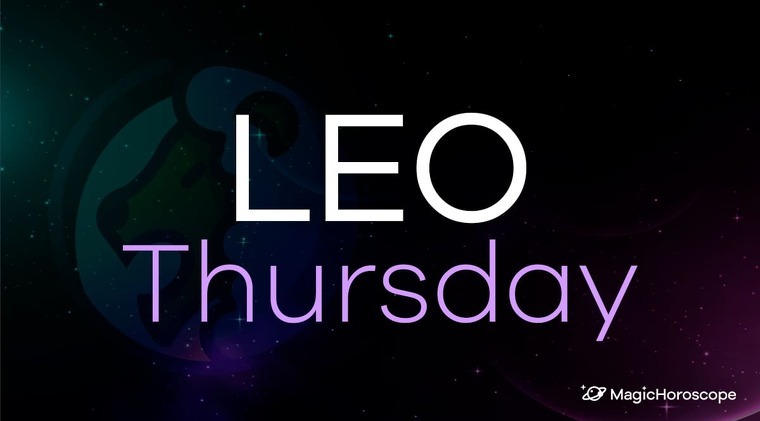 |
There is a motto in astrology that says, "Universal judgement overrides individual judgement". In these agitated days when the world is uniting to fight the pandemic, read our prediction carefully but always be aware of the indications of the authorities.
Love
Your attitude today will be unnecessarily rebellious when it comes to your partner or another male figure (your father or your boss). Even if this person is right about something, you'll stick to your opinion. You'll try to turn the tables and make a drama by not admitting your mistake.
You'll do your own thing, especially if you're the one who is responsible for cleanness and order at home. At night, you'll feel extreme sexual attraction, but you'll be cold towards your partner. You'll focus on getting pleasure and leave romance for another day.
Single Leos may meet someone on the internet who will make them lose their mind. However, you'll soon discover that your crush lives very far away. Even though people say that real love overcomes any obstacles, the truth is that a long-distance relationship will do you harm.
Money
At work, you'll have a hard time taking orders, especially if you think that your superiors aren't doing it right. You might even refuse to perform a task, which could lead you to a very tough meeting with your boss. You may be on the verge of getting fired.
If you're trying to obtain a legal document to live in a foreign country, there will be problems and it'll be delayed. You may have to fill in more forms or be asked to bring in more documentation.
Be careful, Leo, because if you ignore any legal requirements imposed by your local council, you could be heavily fined.
Health
Colors have a big influence on our mood. The one that suits you best is gold and reddish-orange because it has a positive effect on your vitality. However, due to the planetary alignment and your attitude this Thursday, you should wear neutral colors or light blue. They'll help you calm down and think twice before you act.