Leo Horoscope - Thursday, May 7, 2020: Your emotions will be on edge due to the full moon
The full moon in Scorpio will bring out your dark side; try to control your impulses and desires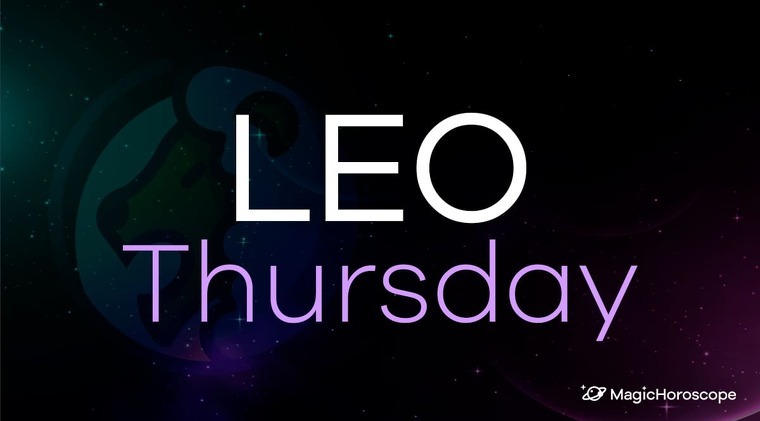 |
There is a motto in astrology that says, "Universal judgement overrides individual judgement". In these agitated days when the world is uniting to fight the pandemic, read our prediction carefully but always be aware of the indications of the authorities.
Love
With the full moon in Scorpio, your feelings and emotions will get magnified. The moon will affect both your negative feelings, such as jealousy, possession, envy, obsessions, as well as the positive ones like joy, happiness, desire, and infatuation. You may also be tempted to be unfaithful to your partner with a co-worker, friend, or someone in your neighbourhood.
It's important you don't turn all this energy into actions. In order to control it, let your passion come out in the bedroom. The harmonic aspect between Mercury and Neptune will help you make your sexual fantasies come true.
Fearless single Leos will also be able to enjoy fantastic intimate experiences thanks to their strong personal magnetism and elevated sensuality.
Money
The stars will make you very sensitive these days. If someone dares to hurt your ego by criticizing some aspect of your work, you won't think twice and reveal a shameful secret about this person.
Moreover, you'll make sure that everybody in the office finds out about it. It's very untypical of you as usually you're respectful and elegant and let karma take care of these things. However, today the moon will bring out your darker and more vengeful side.
You may even end up playing dirty by spreading negative rumours about another company or person in order to close that contract or business deal you've been working on.
Health
The stars foresee that you may have headaches due to some otolaryngologic conditions, such as sinusitis. Rinse your sinuses with the seawater or saltwater (ready-made sprays are available at the pharmacy) to clean them and get rid of a stuffy nose.
Eat whole-grain food and lightly cooked vegetables. Avoid dairy products, fried food, flour, sugar, and processed food. Also, drink plenty of water.