Pisces Forecast for December 1
Pisces Magic Horoscope for Saturday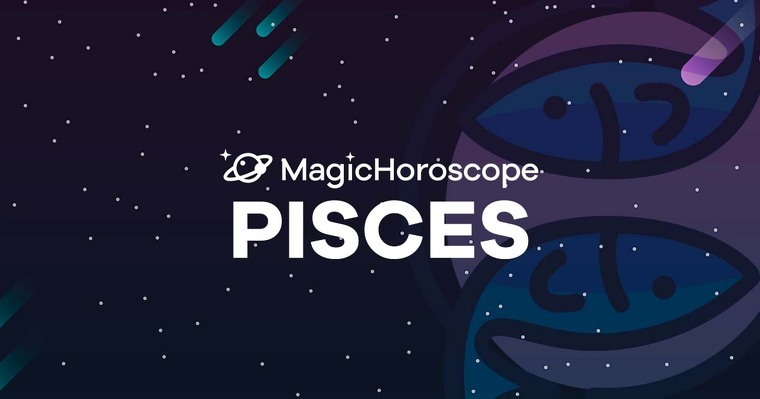 |
Love
Now you know that past relationships only serve as a reminder as to why you are here. Even so, this is easier said than done, and you're still feeling quite melancholic. This is bringing your soul down and keeping positive energy from finding its way inside of you.
But stay calm, because the beginning of December means that Venus will be moving in closer to your love sphere. So, get your heart ready for everything that awaits you.
While you wait for your big moment, you can find comfort in your friends; they'll be the best ones to get you out of a rut and let all of the good vibes come flowing in. But, don't put too much emotional weight on their shoulders because you're the only one that can change your attitude.
Besides, the cosmos suggest that you stop asking for advice and then just doing whatever you feel like later on. If you continue down this path, the people that you trust will start ignoring you.
Money
The turbulence in the cosmos won't let up just yet, and the thought of making a massive change in your life will keep crossing your mind.
In fact, leaving your current life behind and moving to a distant land is something that you've thought of more than once. In the end, is there really anything better for your well-being than the fresh mountain air? There at least you'd be able to live a calm worry-free life, and even plant your own food.
Make the most of the planetary alignment today to think long and hard about this matter. Magic Horoscope suspects that whatever decision you make, you'll come out winning and you'll be stronger than ever.
Health
After this past week, you need to disconnect and have fun, urgently.
Drinking away your sorrows isn't always the right thing to do. However, in this case, going out to one of your favorite spots could give you just the energy boost that you need to start the week out strong and in a good mood.
Meeting up with your people will bring out the best in you, and will allow you to vent everything that you've been holding in a bit. But, always be careful, the nights are long and dangerous.