Pisces Forecast for November 11
Pisces Magic Horoscope for Sunday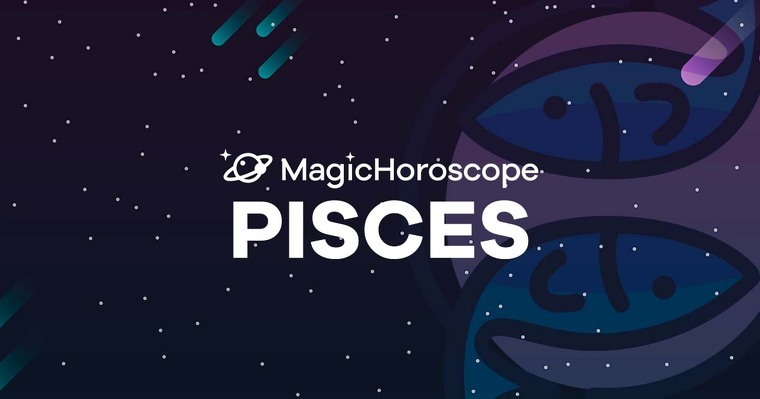 |
Love
The weekend is coming to an end, leaving you with seven days of unforgettable moments and learning experiences. However, this will only be true for those Pisces that were able to figure out how to make the most of these situations (which means those ruled by Jupiter).
A new cycle is starting today, and it will last just as long as the prior, it may be more or less intense, depending on your desires. Keeping this in mind, the cosmos want you to know that you are the only one that controls your destiny. This means that your choices and way of facing different situations could change your outcome at any point in time.
The stars will set a series of challenges before you to see how you react, but coming out of this stronger than ever is solely up to you. Today, the constellations will create a panorama perfect for introspection, allowing you to be aware of the importance of your actions, movements, and thoughts. The most important part is that you learn to accept your responsibilities.
Money
Make the most of today to rest, because the planets predict a busy week for you in the workplace - you just won't stop.
So, if you're going to do any spending today, make sure that you invest in your well-being. Get a massage, go to the spa, go out for a delicious meal with a loved one, or get some sort of beauty treatment - whatever will help you to recharge and start the week off strong.
Health
The change of seasons can have a negative impact on your scalp, making your hair fall out all over the house, like your pet cat. Sometimes you lose so much hair that you might start panicking and fear that you're going totally bald.
But really, there's no reason to fear, since we're actually more like trees than cats: the hair life cycle ends in spring, but it doesn't start falling out until autumn.
You can fight this awkward phenomenon with specific high-quality products (like masks, serums, conditioners, etc...) or by adding certain foods rich in vitamins A and C to your diet. If you avoid drying your hair with a blow dryer every time that you wash it, this could help out too.