Pisces Magic Horoscope for November 13
Daily Prediction for Tuesday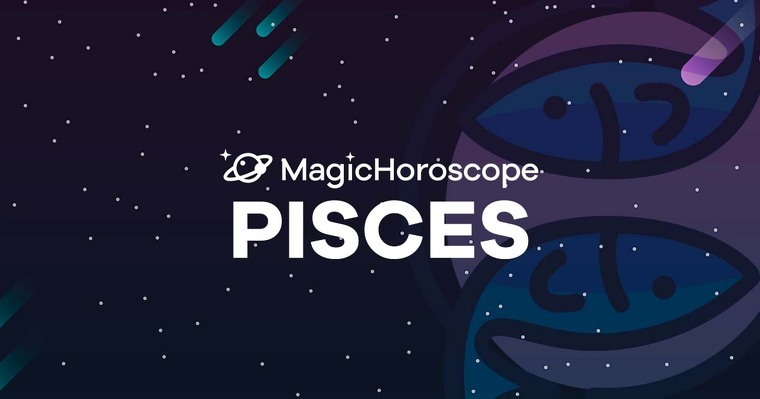 |
Love
Today Venus will step your love inspiration up a notch and you'll be in the mood to surprise your partner. Or, if you're single, you'll dazzle that special someone. Don't ignore these romantic impulses and make the most of the cosmos alignment to do something unique.
Do you want to get lost far away in some corner of the world? Plan a getaway! Do you want to win your soulmate's heart while enjoying a romantic dinner? Do it! Do you feel the need to thank that special person for something that they did for you? Buy them a gift that they can put to use!
Whatever you choose to do, you'll make the right decision and this will help you to win a little piece of this person's heart. The important thing is that you keep the magic alive in your romance and to make your partner feel admired and never forgotten, even if you've been in a relationship for years.
Money
If you make the most of your personal qualities, you could end up making a lot of money. The problem is that you try to hide these things either unknowingly or due to a lack of self-confidence. This is the only thing that stands between you and your big dreams.
Take advantage of the planetary influence to do some soul searchingand to find those golden strengths of yours. Spend a few hours every day working on these until you're able to get the most out of them. You'll be absolutely amazed by the results!
Health
In your daily life, you're continually accumulating obligations, stress, and tension, almost without realizing it. But, then, the time comes when your body's muscles succumb to the stress and start to contract, and this causes tension headaches.
If you start to experience a relentless headache throughout the day, try asking someone to massage your scalp, temples, and face. You'll be amazed by how this simple action is actually a surprisingly effective painkiller.