Pisces Prediction for 15 November
Your Horoscope for Thursday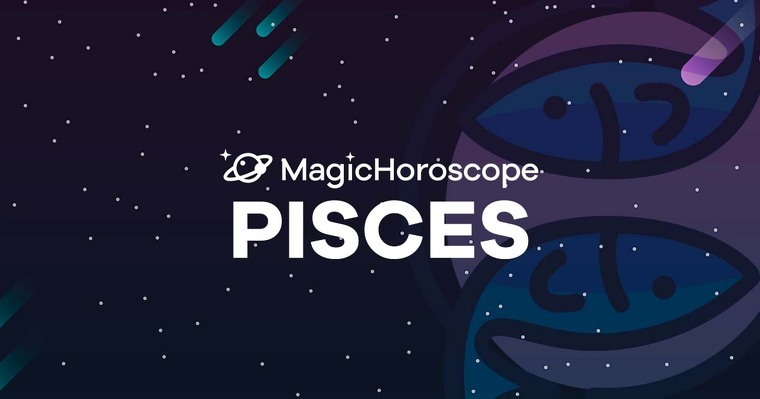 |
Love
Relationships need to evolve to be long-lasting. In fact, when many couples find themselves in crisis, both parties need to do some soul searching to decide whether or not they want to take things to the next level. If they don't, they'll have to part ways and move on with their lives separately.
This is why Magic Horoscope suggests that you stop being afraid of arguments and fragile situations. Stagnation is much worse than either of these things.
If you're in a relationship, the cosmos predict a significant event in your romance. Even if this comes in the form of a crisis, you've got no need to fear. In the end, with good communication skills, you'll be able to solve any issue that comes up.
If you're single, you should be wary about getting romantically involved with anyone during the day today. This is because you'll be more likely to attract conflictive people that will do nothing but fill your life with tension and indolence.
Money
You might not be thinking about it yet, but Christmas is just around the corner, and this will imply huge expenses that will force you to dip into your savings. But, with a little bit of planning and anticipation, you'll be able to avoid a total catastrophe and get off scot-free.
Have you thought about what you need to buy yet? If you haven't, you could make a list and start buying these items little by little.
If you do it this way, you'll have all of the presents that you need by the key dates. Besides, you'll avoid getting overwhelmed at the last minute, and you'll probably even save yourself some money.
Health
There are a lot of times when negative thoughts take control of your mind and soul and try as you might, you can't do anything about it. Fortunately today there are a lot of alternatives that can help you to do what you're incapable of alone.
For example, online there are millions of music videos that can help you to get back on a positive wavelength. Besides, you could check out some Tibetan bowl music to save even the most restless souls.
Dare to experiment and let the power of music amaze you!