Pisces Forecast for November 6
Pisces Magic Horoscope for Tuesday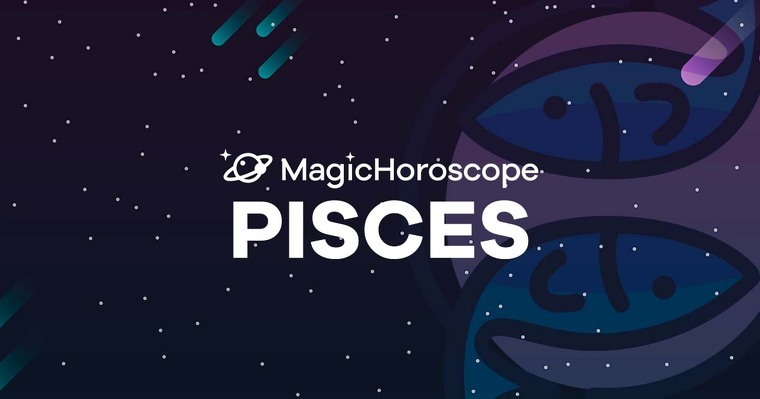 |
Love:
Mercury will reach its peak tonight, which means that there could be some confusion when it comes time to express your feelings, even though you'll understand perfectly well what's going on inside of you.
However, your creativity will be through the roof, so you'll be able to use your vast imagination to transmit what you want to without leaving any room for misunderstandings.
Also, you'll feel more connected to the Universe than ever, and you'll be like a sponge soaking up all of the energy around you. Make the most of this if you want your day to be more spiritual and harmonious.
If you're in a relationship, you should be careful, since the cosmos predict a shadow on the horizon that could make the foundations of your relationship come tumbling down if you can't keep your cool.
If you aren't in a relationship, today you'll cross paths with someone that could give you the answer to all of the questions that have been floating around in your head. The problem is that you'll have to pay close attention or the person in question could go unnoticed, and you'll miss out on the opportunity to experience something magical and perfect.
Money:
Your finances could end up at a standstill, and even though this isn't necessarily a bad thing, you could end up feeling frustrated and out of control.
But, even though you won't have any trouble making ends meet, you don't like it if your status isn't constantly improving since you feel like you're already work too hard for the money you're earning.
Have you tried using any new strategies? If you want to get different results, you shouldn't just keep doing things the same way. Magic Horoscope suggests you search for new places to invest and that you diversify your finances. This is the solution that you've been looking for.
Health:
Changes in weather are closely linked to joint pain, although feeling pain doesn't mean that you have an unhealed wound, or that you're suffering from a specific health problem.
Therefore, if you're one of those people that considers themselves to be sensitive to the weather, the only thing that you should do is to stay calm and try to avoid humidity and the cold as much as possible.