Pisces Magic Horoscope for December 8
Daily Prediction for Saturday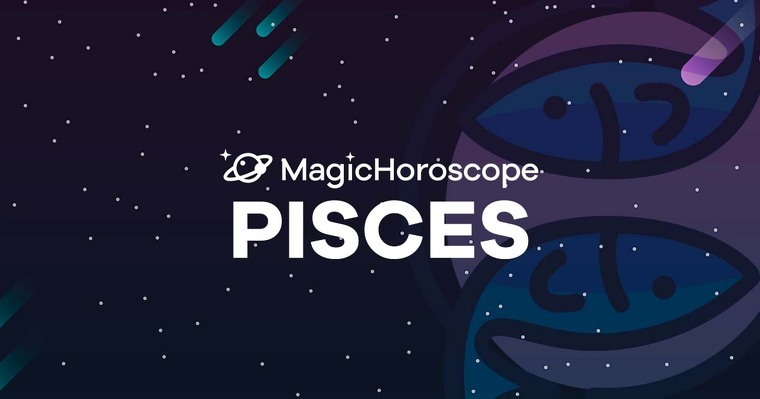 |
Love
Your unfounded fears will begin to dissipate, and you'll be able to start new conversations to reach a compromise between your recent conflicting points of view.
Magic Horoscope recommends that you accept that invitation to the get-together with friends and enjoy it, guilt free. All of this festivity will help to lift your self-esteem with flattery and the recognition of positive changes that you've made as of late.
Rediscover your sense of humor and laugh at life. Enjoy feeling content with your presence and style.
Bravo, Pisces! You'll be the life of the party thanks to your warmth and lighthearted way of being.
A fling is on your horizon.
Money
Today, in your working realm, there will be unexpected expenses that you may not be able to afford. Ask for an extension on this payment, and you're sure to find the solution.
You'll feel the need to work on further developing specific skills of yours to reach success. It's a good day to plan to start studies, courses, or even training to boost your CV.
Don't be afraid to step up to the plate in this new endeavor. This is about improving your finances and how you're perceived as a professional. You need to knuckle down since excellent opportunities await you.
Today your lucky numbers are: 27, 81, and 49
Health
Be aware of sudden temperature changes or pulling all-nighters since these factors could lead you to catch a cold or the flu. Try to eat foods rich in vitamin C and get enough rest.
Take things at your own pace throughout the day today to improve your energetic state at night. If you can, rest this afternoon and talk a walk in nature to recharge your batteries.
Did you know that trees have healing powers? Feeling their good vibrations is magnificent.