Pisces Magic Horoscope Prediction for December
Your Horoscope for December 2018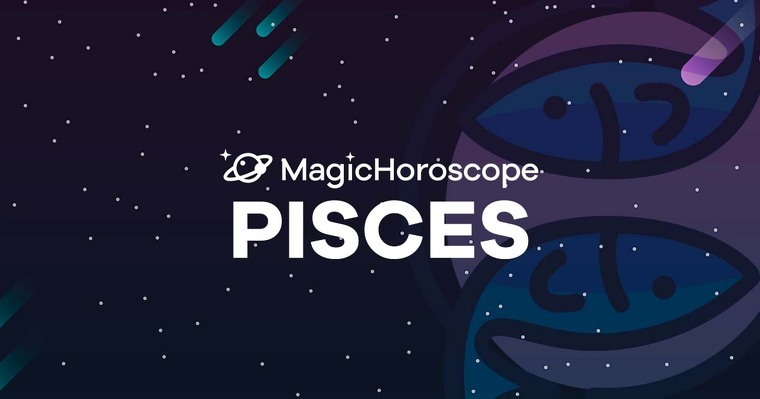 | Magic Horoscope
Love: opportunities and commitments
For Pisceans in relationships, more commitment is on the horizon. Maybe you'll meet your girlfriend or boyfriend's parents, decide to start a family, move in together, or enter a honeymoon phase. This is all a result of the lovely period that's in store for you, Pisces.
If you're totally single, then you'll have lots of chances to meet people since your empathy and sensitivity will have everyone falling head over heels for you.
You need to be careful about halfway through the month since you'll end up in a love triangle with someone in your work environment. You may be feeling confused because of your close relationship on a daily basis. So, you should think long and hard about your true feelings so that no one ends up getting hurt.
In this day and age, sensitive beings like you that know the true meaning of love are few and far between. That's why you'll be invited to so many meet ups and parties this month. The people around you know and trust you, and they enjoy spending time in your presence.
During the second part of the month, you might neglect some family matters like birthdays or weekend get-togethers... You'll probably get called out for this since your family members will feel like you've abandoned them and because of this, you'll have to prove that you love them more than ever.
Money: opportunities and unexpected incidents
During the first week of the month, you should plant new seeds professionally. This is because, in December, you'll be lucky when it comes to scholarships and trainings, or even university studies.
Starting the third week this month, Mercury will be listening to you carefully regarding your applications, proposals, and offers. Also, you'll have the opportunity to approach certain authorities or clients in a casual way that will be favorable to you in the future.
Don't forget that Uranus is affecting your finances, which is why you should prepare yourself for unexpected expenses. This month obligations and debts that you hadn't considered in the past, could come up.
On the 17th your communications will improve and you'll get good news regarding a job and you could even get a great offer to work in a position somehow related to foreign countries.
Health: a dose of energy
You know that Neptune can weaken your immune system. With this in mind, Magic Horoscope recommends that you watch your alcohol consumption, and avoid taking medications without prescriptions.
This month Mars will fill you with strength and power, but you need to watch out and make sure that you keep all of this energy in check. With this in mind, you'll be able to make the most of the alignment of the cosmos that won't happen again for another two years. If you've been recuperating, Mars in Pisces' constellation could help you to get back your energy. It also promotes physical activity and sports. Make the most of this little push.