Pisces Daily Horoscope for February 1
Your Horoscope for Friday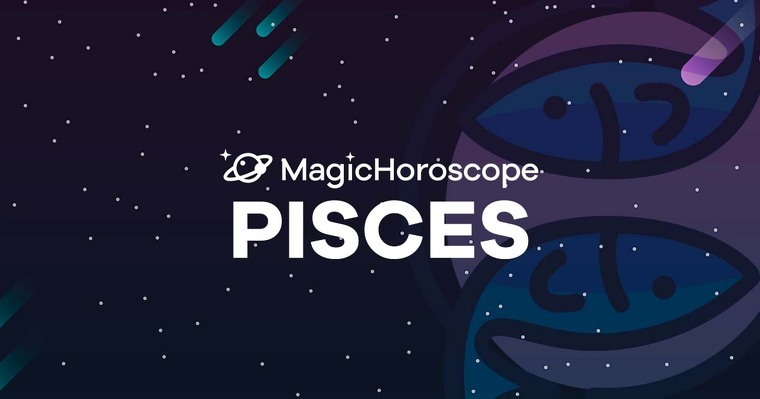 |
Love
Your morning will be a bit stirred up. You'll be pulled in a million different directions. You should spend time with a family member that's not feeling well. You also committed yourself previously to get breakfast with friends. Also, your partner has asked you to do certain things that won't be easy for you to get to.
With so much pressure, today you need to take care of your thoughts. If you can, try to keep the frequency of your mind positive.
The youngest natives of Pisces could benefit from the Moon in Capricorn to look for a mature exit to all of the confusion that they feel when it comes to matters of the heart.
Try to get advice from the older and wiser who will help you to find the right path.
NEW AND FOR FREE: Receive your Pisces Horoscope on your phone. Click here!
Money
The morning will fly by. Around midday, you'll have materialized a specific step that will lead you to the business of your life.
This small move is the first in a series of synchronicities that will guide you towards triumph.
You can give life to all of the ideas that you have and get great results thanks to the help of several planets that are cooperating with your sign.
You need spiritual protection to continue to be safe from envy since you know how much this affects you. So, light up a blue candle for seven days asking for protection for your aura from your spiritual guides.
Health
You'll feel like you're in tip-top shape and you'll want to improve even more. You can seek out professional help to advise you in choosing nutritional supplements to give you strength, vigor, and improve your health.
There are a number of products on the market that could be useful. There are some varying amounts of vitamins and minerals.
There are certain ones in particular for vegans and vegetarians. And others for athletes.
Look for the one that's ideal for you during this time in your life. You'll feel like a titan!