Pisces Daily Horoscope for June 1
Your Horoscope for Saturday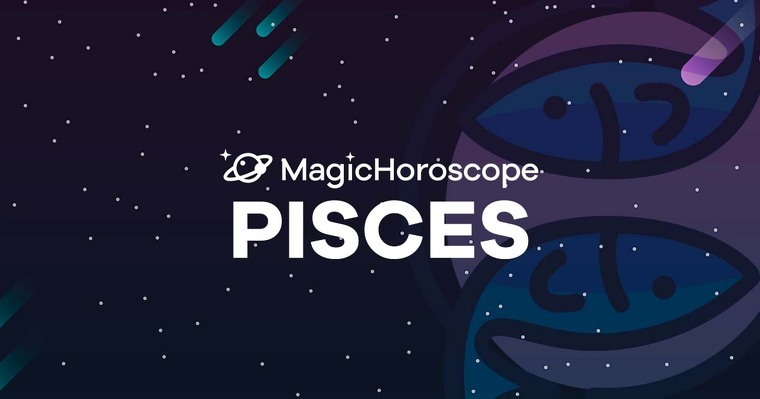 |
Love
You'll need to leave behind the thoughts that take you to a dark place in your mind. It's a place like the middle ages, or like a scene from a period film, but it's not the reality. Your life is happening right here and now, something your loved ones try to remind you of. Of course it's fun to pretend your in a fairytale with princesses and dragons, but meanwhile you're losing your grasp on reality.
Who wouldn't want to live in that kind of romanticism, Pisces. The problem is that you're missing out on the present, on what life has to offer, on the true story of your life, which has its own spices and idyllic scenes.
That one person is waiting for you to acknowledge their true worth.
NEW AND FOR FREE: Receive your Pisces Horoscope on your phone. Click here!
Money
The Taurus moon helps you bringing security to your financial matters. Those who currently have the chance to request a mortgage will receive great news regarding this.
This moon is very beneficial to understand the meaning of savings and it promotes putting money aside towards a specific goal, since setting a goal will be favoured by the planetary alignments on the sky.
Prudence will be rewarded, even if you can't see it yet. Expenses should be reduced to a minimum to leave wiggle room for an unforeseen expense that you'll have to face.
Today's lucky number for Pisces is 23. This number has great power and will help you to reach your goals.
Health
Do you know what the function of the thymus gland is? This gland regulates your immune system together with the adrenal glands, and it's greatly influenced by your emotions.
It's important to keep in mind the need to balance your emotions and feelings to stay healthy. Peace in your heart and tranquility in your feelings will be the basis of your peace of mind.