Pisces Daily Horoscope for February 14
Your Horoscope for Thursday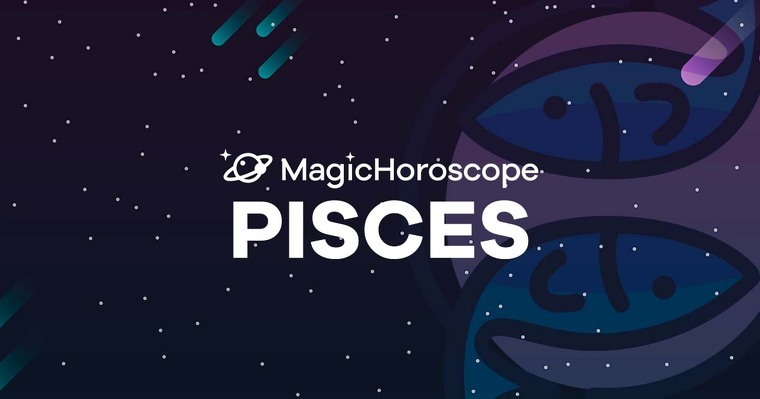 | Magic Horoscope
Love
Don't hold back on learning the lessons that life teaches you any longer. You're forcing a relationship without checking which parts need an adjustment first.
If you want to have a lovely Valentine's Day night, consider having a brief talk with your partner without arguing but instead to come to an agreement that will lead you just to have fun under the light of the crescent moon once you figure things out.
If you want to improve your relationship you need to let go of your hesitant perspective on change. Take responsibility for your needs, and evaluate what you get out of getting caught up in arguments time and time again when nothing new comes up, and you don't solve any problems.
If arguments with your partner have started to become a bad habit, step on the break, listen to your heart and let go of your ego.
Money
You'll be able to start writing your long-term goals. You have so many thoughts going through your mind that the vision of your best possible future is a bit all over the place and may lead you to miss out on the opportunity to make your dreams become a reality. Try to observe your thoughts regarding this merit. Do you feel like you deserve a better income? Do you feel powerful in your life?
Starting today, you will be able to begin to focus since you have the power and the help of many planets in Capricorn supporting your structure and monetary growth.
Your lucky number for today is 1331 that starts out a new state of mind for you and helps you to let go of the old and have open arms to receive everything new.
NEW AND FOR FREE: Receive your Pisces Horoscope on your phone. Click here!
Health
Establish order with your habits and priorities. If you're going to go out to party today, eat a light lunch.
When you can, try to get in the habit of eating raw. This is a new healthy habit that you can try with the goal of improving your overall health.
This type of diet even helps to cure different diseases. Of course, this requires a lot of change when it comes to habits and taste, however incorporating raw fruits and vegetables in your diet could be highly beneficial.