Pisces Daily Horoscope for October 14
Your Horoscope for Monday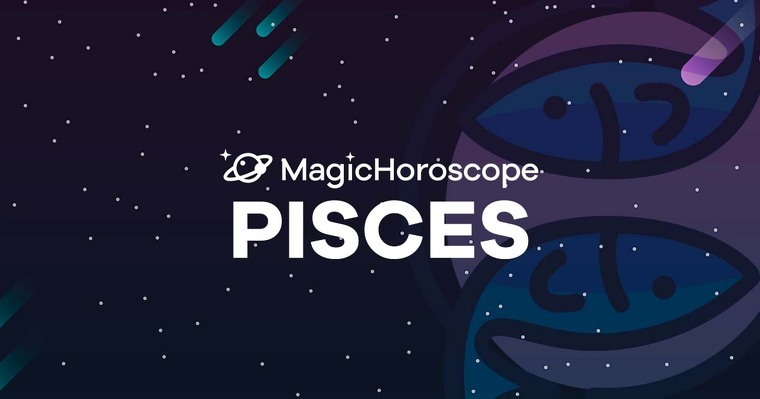 |
Love
Jealousy will make an appearance today. Your partner suspects you're having secret chats with somebody else. If you've given them no reason to mistrust you, stick to your guns and don't let them intimidate you. At times, the one who seems more distrustful is the one who shouldn't be trusted.
Today is a good day to talk to your children, show them you love them, ask them about their feelings. They might make you aware of a problem they're having at school, and which they haven't mentioned before out of embarrassment. Don't react impulsively, telling them off for not coming to you earlier, hear them out, understand their point of view, and look for solutions together.
If you're single you'll (unknowingly) look for a partner who repeats your father or mother's patterns. Are you sure that's what you want, Pisces?
NEW AND FOR FREE: Receive your Pisces Horoscope on your phone. Click here!
Money
The stars align to create the perfect moment to request a promotion or a raise. You could convince your boss that you truly deserve it and that you have a lot to offer the company. It's a great and well-deserved step forward in your career! But try not to appear like a little know-it-all, being humble in your speech will be the key to your success in this negotiation.
It's also a great day to start thinking about your own business. In your mind, you have a very clear idea of your project, and this is very important. We recommend that you conduct a research of the market first, to identify the real opportunities you might have, before jumping in headfirst.
Health
Toxic thoughts will pop into your head like flashes of lightning and you'll struggle to stay focused throughout the day. Remember that, as Buddha said, "you become what you think". Cast out those intrusive thoughts and fight them with positive thoughts of self-love. You're worth your weight in gold and you know it!