Pisces Daily Horoscope for February 15
Your Horoscope for Friday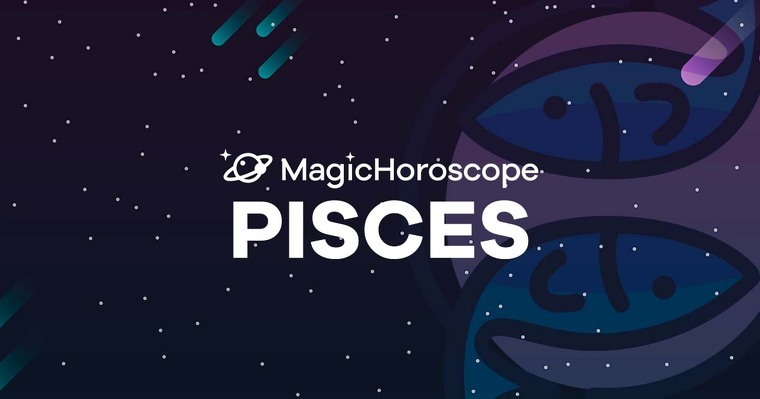 |
Love
You'll be celebrating this Friday. The Moon in the friendly water sign, Cancer, invites you to enjoy your emotional realm.
You'll find plenty of love and contentment throughout the day. Your friends and family members will show you kindness. Tonight promises meetups and parties in an environment filled with affection and warmth.
Natives of your sign are highly conscious as far as the emotional realm that they find themselves in and today you'll enjoy vibes of true love and enjoyment.
Young adult Pisceans will be prone to flirt with and seduce others, which is why they'll win the hearts of more than one person tonight.
NEW AND FOR FREE: Receive your Pisces Horoscope on your phone. Click here!
Money
This is a day full of luck as far as all things financial go. You could resolve a few matters and payments effortlessly. Things always fall into place just at the right time.
Coincidences will favor you, and you'll receive a prize from the Cosmos for your good will and magnificent karma.
The colors that you wear generate an energetic field and a wave in your aura, people feel different things depending on the colors that they see. That's why today, you should wear luck's color today Pisces, blue and violet tones are ideal for you. Both generate a feeling of spiritual tranquility and harmony while appearing elegant and modest.
Both colors give you peace of mind to make decisions on matters and protection on a spiritual level.
Health
Today you'll be highly susceptible to all stimuli, and you'll need to be more aware of your digestive tract. Acid reflux could be an issue for you if you aren't careful about what you eat. Remember that some foods don't sit well with you can avoid these at all costs or you'll have a terrible night dealing with burning stomach pain.
Don't even consider taking antacids as a preventative measure. This does cause collateral damage. They aren't candies; they're a medication. True preventative measures are knowing yourself and watching what you eat.