Pisces Daily Horoscope for February 17
Your Horoscope for Sunday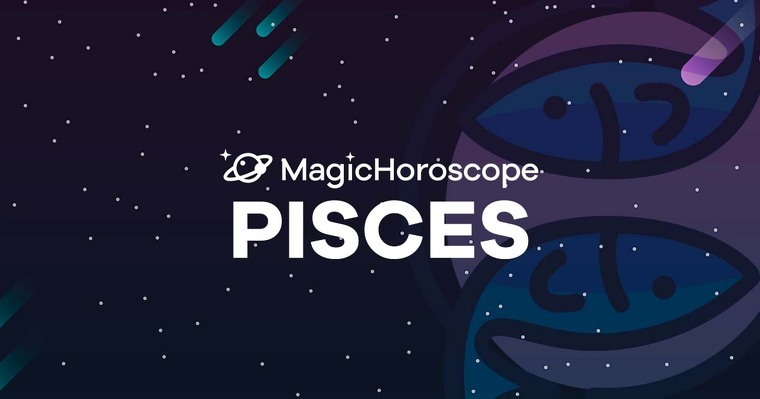 |
Love
This morning could be somewhat melancholic. When you wake up memories could hit you that will take over your mind and put a damper on your present state. You'll need willpower for your mind to focus on the here and now and to value your reality today. Let go of the sadness and move forward confidently in your everyday life.
Look for comfort in your loved ones, maybe a friend that you know is a good listener and knows all about your past.
It's hard to go to places that bring back memories and the same feelings down to the last detail.
Younger natives of Pisces will have the opportunity to learn about their ancestors -so, pay close attention to your elders.
NEW AND FOR FREE: Receive your Pisces Horoscope on your phone. Click here!
Money
Give away all of the clothes you don't use anymore, find the books you have yet to read and put them at eye level on your bookshelf. Clean the pantry and take all of the useless paperwork out of your desk drawer and bask in this clean slate.
Connect to the abundance that there is in having less. Keep only the things that you use and that bring you joy.
If you please you could paint and restore furniture around the house by doing little things that don't cost much money -this will make you feel better. Try using soft, cheery tones.
Health
Avoid anger and impulsive, unexpected reactions that wreak havoc on your nervous system.
If you become an angry tsunami of energy, after, you'll have to apologize, and this could harm your nervous system with all of this unhealthy anxiety.
If you still have a lot to say, take a few deep breaths before you say anything, or try writing a letter. Your nerves could play a dirty trick on you, and this could throw you out of kilter for an entire week.
You already know how terrible you feel when this aggressive energy shoots into your life. Go for a walk, try to sublimate this discomfort, you'll see what happens.