Pisces Daily Horoscope for February 18
Your Horoscope for Monday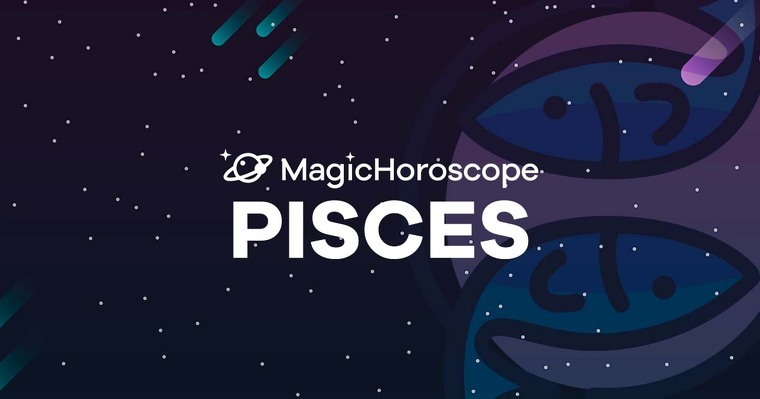 |
Love
You'll return to a place that brings you pleasant romantic memories. Don't think twice about getting in touch with the person that joined you on that unique, unforgettable romantic adventure.
The morning will have the sun inside your heart glowing. The excitement and shared dreams fill you with hope and relieve your mind of the pressure that specific problems that have appeared in your life during the past few days put on you.
Take care of the needs of the little ones in your life since today they might need you more than ever. You might have to help with homework or simply listen to what is making them sad or worried, today.
NEW AND FOR FREE: Receive your Pisces Horoscope on your phone. Click here!
Money
The cosmos show a tendency for abundance and the happiness of having more than one could ever imagine for natives of your sign today.
You'll know that not all possessions can be measured with money or material objects with value on the market. Today you'll be able to value the intangible things that even so contribute so much to your material well-being.
Reinforce your knowledge. Make room in your agenda for new training or courses that put everything that you already handle perfectly together. The world is constantly changing, and it's more necessary now than ever to be up to date.
Health
Maybe you feel a little bit tired, or you're not in the mood to do anything. The week starts, and you'll need energy and the desire to do new things.
Your daily activities mean that you need to be on point. However, for this time of year, natives of your sign will feel a little more tired than usual in spite of having rested over the weekend.
You might want to consider taking a vitamin supplement or a cup of ginseng tea to support your immune system this time of year. This fabulous plant will improve your mental and physical performance. Besides, it activates your defenses naturally and helps you to feel better as long as you take it with moderation since otherwise, you could end up feeling terrible.