Pisces Daily Horoscope for May 18
Your Horoscope for Saturday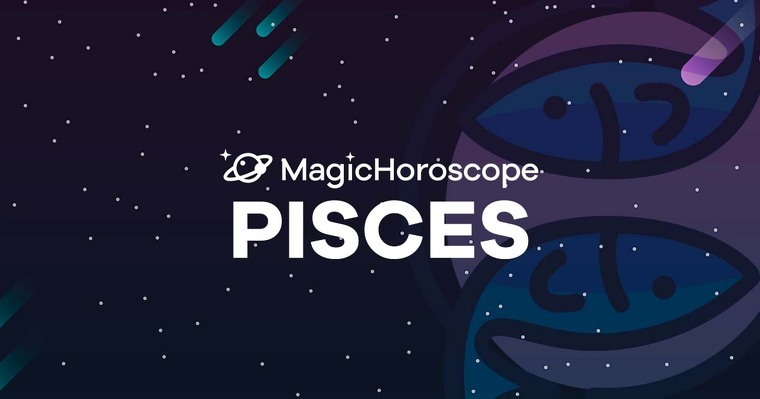 |
Love
There's no reason to doubt your partner. They've given you everything you ever wanted and they only have eyes for you. Enjoy this romantic season in which the planetary aspects will favour you.
In the area of emotions, you've been unsure about talking to that woman who is close to you with whom you have a problem that requires tact and prudence. Perhaps you should take the initiative and set up a meeting. Don't be scared, perhaps she can't bring herself to do it and needs you to make the first move. Remember that forgiveness is good for the one who forgives, perhaps even better than for the one forgiven.
NEW AND FOR FREE: Receive your Pisces Horoscope on your phone. Click here!
Money
You'll need to set aside your desire to save up, an unexpected expense will destabilize your bank account. You've wanted to treat your friends and family for a while, and that means an out-of-budget expense. But don't let this stop you, and enjoy giving gifts and celebrating, the stars are on your side.
There's nothing better than spending time with your loved ones, and understanding that money is energy in movement, and if you use it wisely, it will lead to new and better income, as you'll see your efforts bloom and flourish. The positive side of this is that you'll understand a concept worthy of great sages. When these ideas become part of yourself, abundance and happiness flow freely.
Health
If you've been suffering from your knees, elbows or ankles, today is a good day to try an alternative treatment, acupuncture, craniosacral therapy and digitopuncture can do wonders for your joints, soothing persistent swelling better than an oral anti-inflammatory would.
Moving your joints gently can also relieve your discomfort, don't forget that many of these problems are due to a sedentary lifestyle.