Pisces Daily Horoscope for February 26
Your Horoscope for Tuesday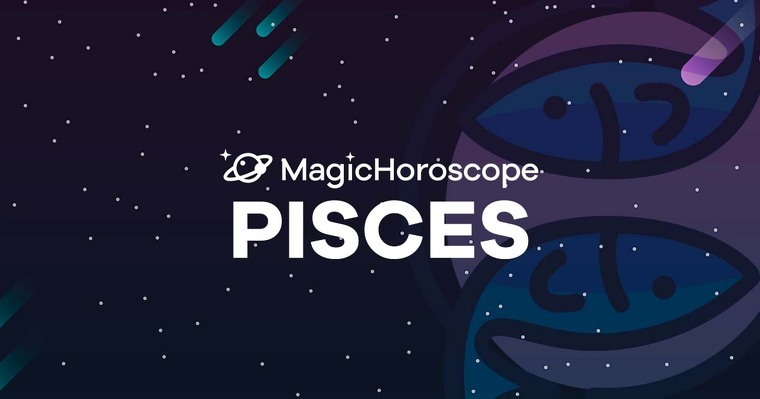 |
Love
Follow your heart; only it knows the truth. Nothing else is real.
If you find yourself in a situation of doubt regarding a feeling or relationship, don't forget to contemplate this silently with your inner self. In silence, you can evaluate what's best for you depending on the point in your life that you find yourself in.
If it resonates positively, don't listen to the doubts that conversations with others may have filled you with.
One of the characteristics of natives of your sign is that you're highly impressionable and you adapt to your environment. That's why you need time alone to focus on yourself and connect to your own mind and essence.
NEW AND FOR FREE: Receive your Pisces Horoscope on your phone. Click here!
Money
It's a great feeling when you wake up feeling totally confident in your abilities and the lucky star you have in your life. Any job that you have to carry out with this predisposition will be blessed by your energy.
Your coworkers and superiors that you spend your day with at the office or place of work will be highly influenced by your good luck and optimism.
The only problem related to the planetary transit that brings you this luck is that you'll be overly confident when it comes to managing your time and this could lead to problems.
Your schedule could be messy, so take some time to write down all of your commitments.
Health
Work on improving your eating habits since if you look at yourself in the mirror and see a huge pimple ruining your skin, you won't be happy.
Teenagers aren't the only people that have to deal with pimples, adults can also get them, and this is usually one way that the body manifests organ related issues.
Pimples reveal imbalances depending on where they show up on your face. Drink plenty of water, and avoid eating meat and fats for a few days, and don't even think about touching them or popping them. If this problem persists, see a dermatologist.