Pisces Daily Horoscope for May 26
Your Horoscope for Sunday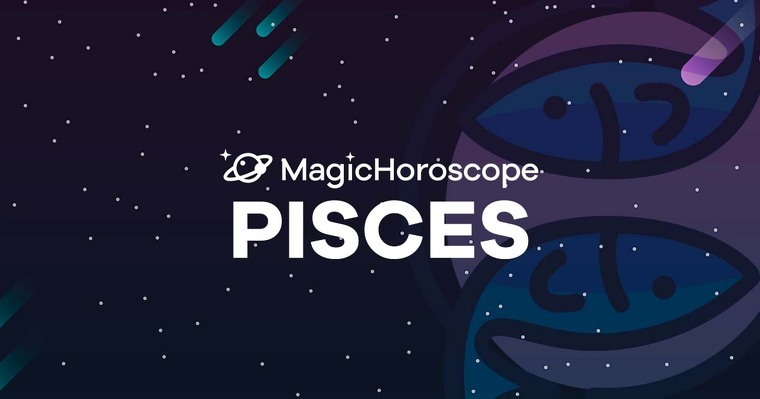 |
Love
Preserving toxic relationships is extremely self-destructive. You shouldn't stay in touch with those who don't love you, as they give nothing to you other than hate and envy.
You need to focus on how you wrong others, see how you've mistreated or underestimated others, and if you've made a mistake, ask for forgiveness.
Being sincere and humble will attract the true love you need at this time of renovation and improvements in your emotional life.
Spend some time with the children in your family. The little ones can help you find tenderness and inner peace.
NEW AND FOR FREE: Receive your Pisces Horoscope on your phone. Click here!
Money
When you least expect it, you'll have possible losses of money. It's something you weren't expecting to happen and it will force you to spend a sum which will upset your weekly budget. It won't be that much, but you weren't planning on it.
The Magic Horoscope warns you of possible arguments about money at home. Don't let yourself get carried to a point where you're reproached for every penny you've spent and every penny you will spend in the future. It's best to share the burden and evaluate it calmly, and try to manage the joint expenses better.
Today's lucky number for Pisces is 222. This number invites you to meditate on the possibility of building your life in accordance to your hopes and dreams, through meditation anc cooperation.
Health
Your health and wellbeing depend on various things. One of them is your place of rest. This space has to be clean and decorated with pastel colours to help you rest your eyes, and which are harmonic for you.
If you feel you're not resting well, or your sleep is disrupted, you could paint a wall in the pastel colour you like the most. Lavender favours sleep and relaxes the mind.
Changing the cushions or the carpet is a simple and fabulous option too.