Pisces Daily Horoscope for February 27
Your Horoscope for Wednesday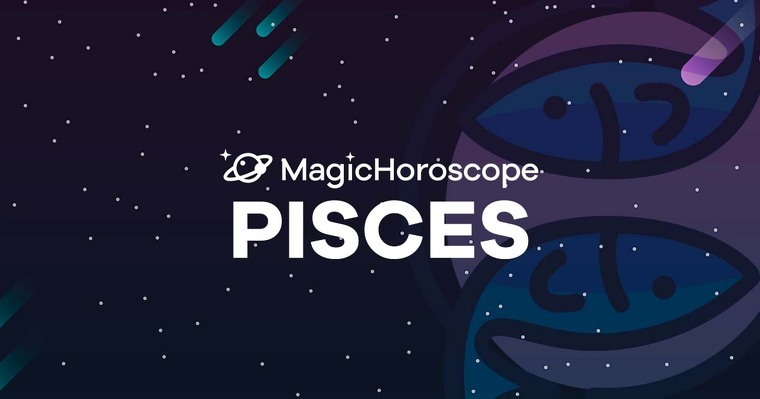 |
Love
If you're a native of Pisces that has gone through a breakup during the last few months, keep in mind that the cosmos predict that you'll come to terms today. You might find yourself in a conversation to mend your relationship even if you never imagined that this day would come.
The heavens are open for Pisceans, especially those born in the third decan, to express what's truly in their heart and to receive gratification in return.
If you're waiting for someone to declare their love to you or for your partner to come back to you, this is the time. Your mood will be optimum this afternoon since people that you come into contact with will turn out to be more cordial than usual.
NEW AND FOR FREE: Receive your Pisces Horoscope on your phone. Click here!
Money
Your work will be benefited by the influence of different people or even people from foreign countries. Don't push for changes today since you won't benefit, actually quite the opposite, you'll put your current job's security in jeopardy.
Your environment won't favor major changes, instead, you'll be immersed in a confusing atmosphere.
Strengthening professional connections and the position that you occupy is what's best for you right now.
Don't fall into temptation with useless, expensive items that you don't need. Instead, save up for something that's really worth it.
Related: The Four Best Professions for Pisces
Health
The cosmos favor skin regeneration for you today, Pisces. This is an excellent day for healing wounds and joint and bone injuries.
Did you know that there are healing words? The position of Chiron and Neptune favor healing with alternative or spiritual therapies and even using mantras.
Mantras are words that make up ancient prayers said with the goal of curing or getting in touch with Divinity. These words are uttered with a deep spiritual connection while controlling one's breathing. You could look for a specialist in this to point you in the right direction so that you can make the most of this technique that goes back millennia.