Pisces Daily Horoscope for May 27
Your Horoscope for Monday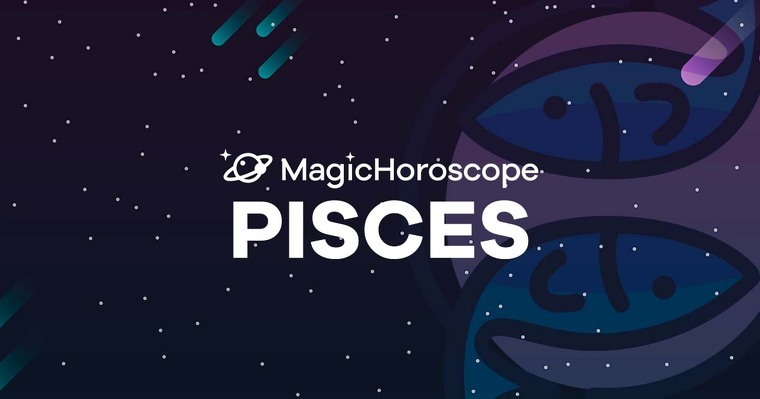 |
Love
Aren't you tired of your relationship being always exactly the same? If things go on like this you might lose the illusion that keeps you together. And it'll be both of your faults.
Try to plan something special to do with your beloved. You're extremely sensitive and in the right place to express your feelings in a way that makes sense. Go for a walk, or a coffee, or a glass of wine, they're good things to do alongside your declaration of love.
No one can say you're asking for too much, you just need some love and attention. Relationships require constant care, and the stars favour a new phase of more care in yours.
NEW AND FOR FREE: Receive your Pisces Horoscope on your phone. Click here!
Money
You're in a position to improve your financial situation today. The position of several planets over the area of material possessions of your chart foretells good sales and even better profits.
Are you planning on selling an object or property? Today's the perfect day for promotions and publicity, you'll probably receive very profitable offers.
If you're looking for a job, you could get a call related to a very interesting available position.
Today's lucky number for Pisces is 35. This is a number which brings certainties when choosing what path to take in your material life. Use this number's support to generate wealth.
Health
When you're getting dressed you could discover some hives on your arms or legs. It's only natural as stress combined with today's planetary alignments show a proneness to allergies. Don't despair, and do not scratch them under any circumstances, or you'll make things worse. Use calamine to reduce itchiness, and don't worry, it's nothing serious.