Pisces Daily Horoscope for October 5
Your Horoscope for Saturday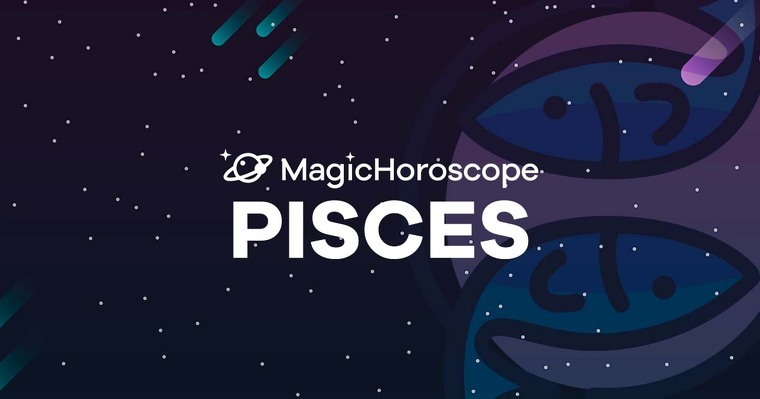 |
Love
Pisces, the illusion you'll feel when you finally find the magic solution you've been hoping for for days will be massive.
You won't have too many problems this Saturday. Things are pretty clear and you'll enjoy each other's company without conflict or negotiations.
You're starting a cycle of self-discovery. You'll try to find your deepest hidden parts. This way Pisces will realise that there's more pleasure to be found in your own sensitivity than from clinging on to your partner's every word.
Discover every inch of your personality, even if you're single, this way you'll have more tools to be happy and be happy, and not constantly on edge if you don't feel super loved.
NEW AND FOR FREE: Receive your Pisces Horoscope on your phone. Click here!
Money
Mars's influence in the area of shared goods will put you in a tricky situation with relatives who will want you to give them something that has been in your home for a while now.
Perhaps you've been the keeper of a family heirloom and now it appears there's someone who'd like to take that away from you. Arguments could lead to an unexpected rift between you.
If you could find someone to mediate it would be great. You might reach an agreement on how the goods, which have sentimental value for both parties, will be divided.
Arguing about money isn't your style. Remember that even though we come into this world without any material possessions, and we leave it in the same manner, it doesn't mean you should allow people to con you or take away what's yours.
Health
Today you can focus your mind on improving certain recurring symptoms that have been bothering you for a while.
Painkillers don't cure you and you know this. Hiding the symptoms won't help you, it will only make matters worse.
If you have a stiff neck, you can give yourself a massage with a tennis ball, it will do you a world of good.