Pisces Daily Horoscope for February 7
Your Horoscope for Thursday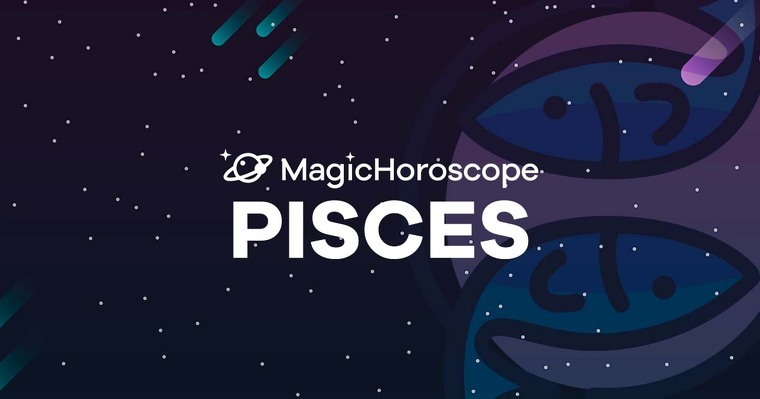 | Magic Horoscope
Love
You'll get the inspiration and strength that you need from the Cosmos to ask your soulmate to start this new life that you've been yearning for so deeply. Maybe living together or taking that trip that you've been putting off and this will change your daily life completely, forever.
The Moon in your sign will help you to follow your intuition without taking shortcuts. With patience, you'll be able to start relating to others in new ways
What you lose today will be tomorrow's blessing. Everything that seems sad to you today or saying goodbye is the door that you need to close to travel towards your dreams.
Letting go of the relationships that tie you to the past is the ticket to your future. Things can't remain static. Life is motion and constant change, Pisces.
NEW AND FOR FREE: Receive your Pisces Horoscope on your phone. Click here!
Money
You'll face problems at work today with a with personality and inner strength.
This is the best attitude is you want to prevent future conflicts. The positive astrological outlook shows that your intuition and ability to adapt are strong. From this position, you are prepared to take on bigger responsibilities.
Improving your language skills would be the perfect step for you in your profession. Sign up for classes.
Health
Feeling good and fulfilled is the fundamental base to carry out your daily obligations. If you lack energy or you're overwhelmed, then it will be impossible to follow through with plans and growth strategies this month.
To do this, you need to organize your habits and then from there follow a strictly organized schedule for rest, a proper diet, and recreation days.
Natives of your sign are prone to disorganization since they could be tempted to tag along with their friends to go out partying or to eat.
Pisces, this time of the year is crucial for you.