Pisces Daily Horoscope for March 7
Your Horoscope for Thursday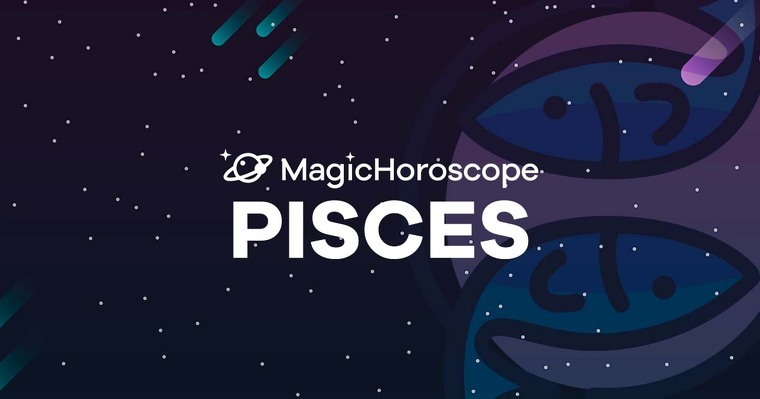 | Magic Horoscope
Love
If you have questions about how to act in sentimental matters, listen to the advice that an older woman will offer you. This person will know what's best for you since she knows you well and she knows your goals in life. Don't worry; your problems will be solved if you follow this person's guidance.
Freeing yourself from the past and guilt is the best thing you can do since otherwise, you'll keep mulling over matters that you have no say in. The only thing that you can change is your present, and from there, your future, Pisces.
You're still in your birthday cycle, and this is an energetic gift for those born under your sign. Take the gifts that the Universe is offering you and act confidently knowing that the results will be positive.
NEW AND FOR FREE: Receive your Pisces Horoscope on your phone. Click here!
Money
Problems will seem endless in the workplace. But, don't worry, this will soon pass. There are days in which the world seems to work against you, but don't forget to stop and notice if there are too many loose ends or unfinished tasks.
A friend is anxious to get to know you and together you'll achieve your childhood dreams. Listen to what they have to offer you, and estimate each cost that you'll have to assume to start this business. Remember that this is their dream; you have your own, so don't get too caught up in them.
The lucky number for Pisces today is 93. This is a number associated with willpower.
Related: What Are Dreams? Meaning, Interpretation, and Dictionary
Health
You'll get news from your body. Have you forgotten to take care of your own needs?
If you want to feel your best, you need to watch your diet and get enough rest. However, a lot of the time you don't reach this goal. If you've wanted to get some sort of self-care treatment, now is the time to start this up again.