Pisces Daily Horoscope for October 9
Your Horoscope for Wednesday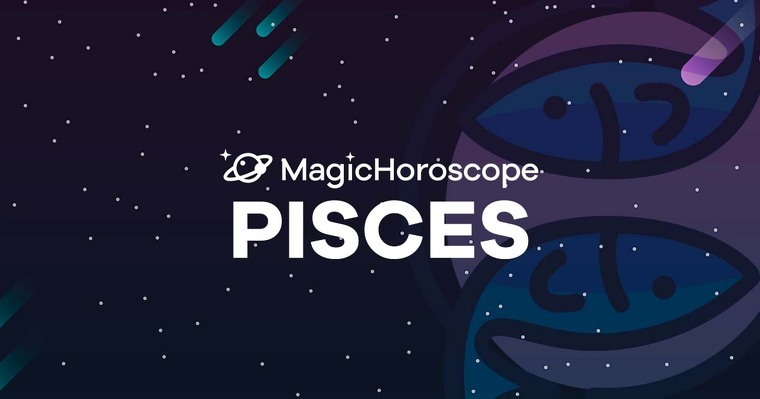 |
Love
The moon entering your sign will make your usual emotional balance vanish today. Even though you try to look at your relationship from an objective point of view, you're tormented by insecurities. Sometimes you ask yourself, why, if I give 100% of myself, do I not get the same in return? Have you ever stopped to think that perhaps not everyone expresses love the same way? Remember Pisces: just because someone doesn't love you the way you want them to, it doesn't mean they don't love you with all their heart.
If you're single, today you'll have a special magnetism. Others will see you as somewhat mysterious and very passionate. Even though you don't want to hook anyone today, flirting and meeting new people is always fun.
But if you've met someone special, perhaps it's time to make things official. The Energy that Libra will give you will make you a very stable and balanced couple.
NEW AND FOR FREE: Receive your Pisces Horoscope on your phone. Click here!
Money
Today you'll look for new ways to make a living. You'll want to strike a conversation with people you know who earn more than you. You'll seek information, innovative ideas in your profession or your hobbies. You might have an argument at home on the subject of other people's active participation in your domestic finances.
If you have a job, you'll feel secure and comfortable, there'll be no surprises today. On the contrary, if you're looking for a job, it's time to consider starting your own business, especially if it's related to new technologies and remote working.
Health
You're determined to keep going with the health routine you'd established. But today you'll fall off the wagon, you'll eat things you know aren't good for you. But it isn't the end of the world, just reflect on why this is happening. Perhaps you're being too extreme with this. You need to find the right balance. How about having a weekly cheat day (in moderation, of course) where you can have that pizza or burger you like so much without guilt?