Pisces Magic Horoscope Astral Prediction for 24th June
Read Your Full Horoscope for Today, Sunday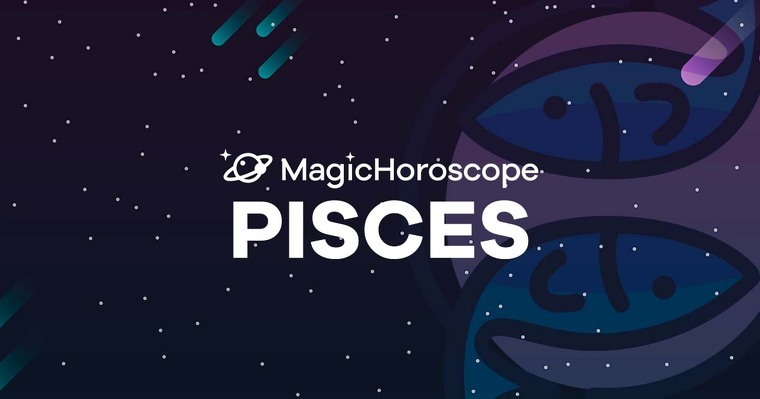 |
Love
Hopefully, the start of summer has gone well for you, because it is the base that your romantic future will be built upon for a while now.
A disturbing presence will start to make its way into your environment, but you'll be able to get this out of your life for good, although sometimes it's hard to make this kind of decision.
Soon you will begin a period in which you'll feel like you're living in the clouds. Maybe there's even an important reason for this.
This isn't all bad and less for an imaginative and free-thinking sign like yours. You've got everything more than under control.
Even so, you shouldn't forget where your place is on planet Earth either and the fact that you'll have to continue living here, whether you like it or not!
Money
Today you just won't be in the mood to do anything.
Don't worry, relaxing every once in a while is a good thing. And even more so now that your life seems to have become a roller coaster of emotions and feelings.
The one thing that you should never forget is the fact that you have the potential to achieve whatever you put your mind to.
It's a good time to start that new activity that you've been contemplating for a while now or to start something that you left unfinished in the past, again.
By the way, have you decided what you want to invest that significant amount of money in? You'll have the cash in hand soon!
Health
Make the most of the day by going out to get some fresh air. This will do you well to clear up everything going on in your mind and to get rid of that headache that suddenly appeared.
If you're not feeling better, don't fear, tomorrow things will be better. Your lack of energy could have been provoked by a night of partying yesterday.
By the way, it's easiest to overcome moments of weakness with good company and a bar of chocolate. Keep this in mind, just in case.