Pisces Forecast for Thursday 28th June by Magic Horoscope
Astral Horoscope for Today, Thursday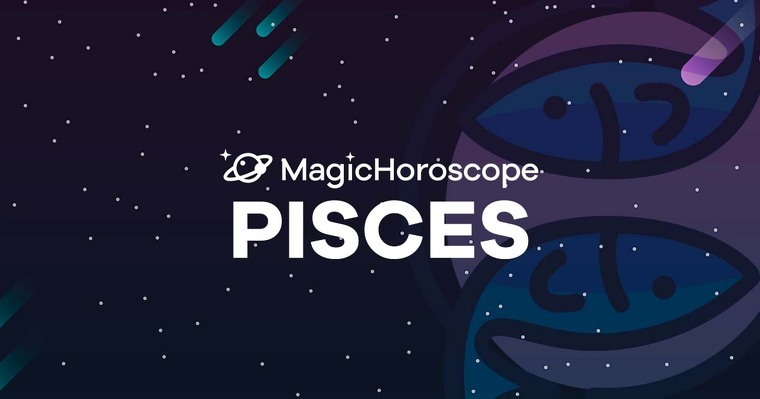 |
Love
Today allow yourself to dream, invent, and work on your creativity, because the muses will be by your side all day today, to be with you and support you, so that you can give it all your best shot.
The only problem is that you can reach your goal alone.
You need a travel companion, and it's highly likely that Neptune's meeting with the full moon will place one somewhere along your path.
You have to try to act discreetly.
Otherwise, you'll attract too much attention to yourself, and this could end up affecting your personal freedom.
You wouldn't want this to happen under any circumstances, right dear Pisces?
On a positive note, your self-esteem will be strengthened by all of the affection that you're about to receive.
Every once in a while it's good to let down our guard and just be ourselves, and see that others will love us and care for us just the way we are.
Money
Today you'll have the willpower that you need to take action with whatever you choose.
Make the most of this, because you have the power to decide whether new opportunities present themselves or to stay stuck in a life that's fine, but that you're not passionate about.
Try to leave legal matters for another day, because today, the cosmos are bound to cause you problems with this sort of issue.
Stay calm, do your thing, and keep working towards the goals that you've set since the very start.
If you put your mind to something, no one will be able to stop you.
Keep your feet on the ground and think seriously about whether you want to move forward more slowly and tell others that they're right, or if you want to stick to your guns and become more radical.
Health
A family member that you're close to could help you to solve your problems.
Trust them even if they overstep the limits of what you consider normal rules.
The splendor of the Full Moon is contagious and it may allow you to see things exactly as they are.
If you accept this advice, today is a great day to get dressed up.
Important opportunities will present themselves, so be prepared for an unforgettable experience.