Full Pisces Magic Horoscope for Monday, 21 May
Full Forecast for Today, Monday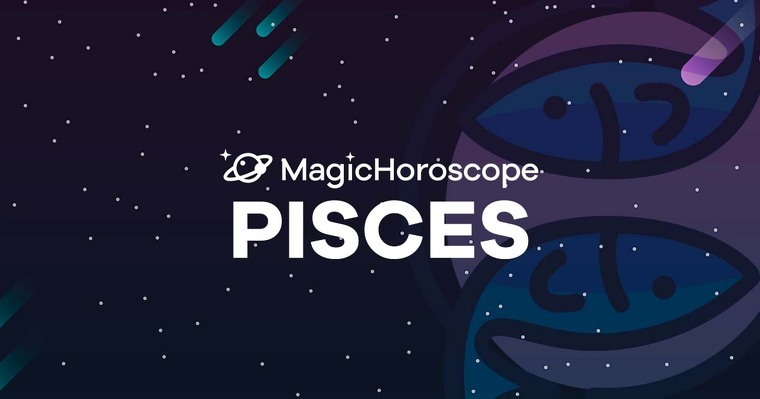 |
Love
You shouldn't interrogate your partner if you yourself aren't capable of answering questions yourself. When you feel uncomfortable with yourself, you start trying to uncover more about the person that you're with without sharing more information about yourself.
If you truly want to have a stable relationship based on sincerity and trust, you should find a balance in order to get to know each other better without reservations.
Surely you'd like to have the kind of connection with this person that would allow you to feel what they're thinking with just one glance. Now you're just one step away from achieving this, you just need to go for it.
Money
It's worthless waiting for this event to happen that hasn't occurred yet. As much as you may want this, the cosmos' position indicates that it won't arrive. Maybe this is because it's not fitting or that, in the end, you'll end up meeting your final goal through a different path.
However, today you should prepare yourself to not be too disappointed when you receive the news. With all of the effort that you'd put into this thing that you wanted so badly – probably some type of compensation or job opportunity -, finding out that you won't achieve this won't bode well with you and it will even threaten to ruin the rest of your day.
Health
Our mood when we wake up in the morning isn't always dependent on us. Sometimes waking up in a bad mood is the first step to a totally disastrous day. It's almost our way of warning ourselves that we're going to get bad news at some point during the day.
In any case, starting off the week this way will tell you a lot about how the rest of the day will go. In spite of the circumstances, you should do everything that's in your hands to overcome this and stop thinking that everything will go badly. Set your mind on changing these thoughts or you'll end up attracting excess negative energy to yourself.